Editor's note: Posts from the Community is the place for community announcements and event postings. If you have a community-oriented event you feel our readers would be interested in, please submit here.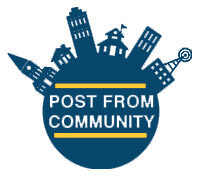 Life Empowered Consulting Services, LLC (LECS) was founded in 2012 with the goal of offering professional services that will reach, empower, and motivate others to access and utilize their natural talents and skills to build better families, companies, and communities worldwide. Next month, LECS will host an anniversary celebration that will include food, fun, networking, the launch of new services, and a few surprises.
What began as a free resume writing session at a public library has developed into a thriving enterprise.
The initiatives and accomplishments of the company include:
• LECS has serviced individual and corporate clients nationally, including Fortune 500 companies and nonprofit organizations. Also, LECS is certified through the Wisconsin Department of Administration as a Minority Business Enterprise and a Woman-Owned Business Enterprise.
• Celeste Cuffie, President and CEO of LECS has published several books the most recent being entitled "The Risk to Be Great" and kicked off the Entrepreneur in You Conference conveying her can-do perspective through influential speakers, leaders, and philanthropists. She is a founding partner of the Ellevate Collective, a premier learning, and leadership development firm.
• The Cuffie Stevens Endowment established in 2020 has raised over 30K to support diverse students in Science, Technology, Engineering, and Mathematics (STEM) and trades at Concordia University.
The 10th anniversary celebration for LECS will be held at Bayshore Collective, 5800 North Bayshore Drive, Glendale, WI 53217, on Sunday, October 9, 2022, from 2 pm to 5 pm. To reserve your seat for this event, visit https://lecs10years.eventbrite.com. Admission is free, but space is limited.
For more information, email Celeste Cuffie at lecs@celestecuffie.com.
---
About Life Empowered Consulting Services (LECS)
LECS offers corporate training using tools including DiSC and Emotional Intelligence assessments, corporate education, executive coaching, organizational development, and strategic planning.