Editor's note: Posts from the Community is the place for community announcements and event postings. If you have a community-oriented event you feel our readers would be interested in, please submit here.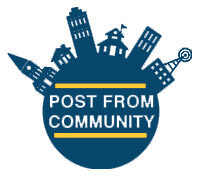 Click here to see event photos and videos.
The Milwaukee Area Technical College (MATC) Foundation joined the PepsiCo Foundation Uplift Scholarship program to support Black and Hispanic/Latino/a students pursuing two-year degrees and professional certificate programs. MATC is the only community/technical college in Wisconsin to be awarded the PepsiCo Foundation Uplift Scholarship. In addition to financial assistance, the program provides students with dedicated success coaches, access to emergency grants, and financial literacy courses.
A total of 160 Milwaukee Area Technical College students — 80 scholars per year over two years — will each receive $2,000 scholarships as part of the PepsiCo Foundation Uplift Scholarship program. Each semester, 40 Black and Hispanic/Latino/a MATC students will receive a $2,000 award as a completion scholarship. The goal of the Uplift program is to address minority underrepresentation in high-demand fields, which includes business, IT, transportation, logistics among approximately 20 additional programs. The scholarships include financial support for tuition, fees, books, and wraparound services that address specific barriers to attending college such as housing, child care, transportation and nutrition; as well as offering professional development and potential mentorship by PepsiCo employees.
"The PepsiCo Foundation shares our belief that community and technical colleges excel at helping students quickly obtain careers that lead to family-supporting wages, and our commitment to increasing educational and career opportunities for Black and Hispanic students," said MATC President Vicki J. Martin, Ph.D. "These funds help eliminate a financial barrier and enable students to enroll and remain in MATC where they can receive the education, training and skills needed to take advantage of shortages in high-paying, skilled jobs."
Omayra Sheppard is one of 40 MATC students to receive the PepsiCo Uplift Scholarship. Sheppard was ready to leave college until she received the scholarship.
Sheppard worked as an administrative assistant at several large companies until the COVID-19 pandemic. She decided to stay home with her children and study for her General Educational Development (GED) exams. She passed her exams on August 25, 2021, then enrolled at MATC the next day.
"This semester almost didn't happen for me," Sheppard said. "With four boys, I wanted to make sure that we could cover all their fees and school supplies for the year. For my boys, I was ready to give up this semester if I needed to. But when I got this PepsiCo Foundation Uplift Scholarship I didn't have to. That was an immense relief and I am so grateful that I can continue."
Today, Sheppard is close to completing her Business Management associate degree at MATC, and plans to transfer to the University of Wisconsin-Milwaukee to study marketing.
The scholarship program is designed with a holistic approach to promote access to education advancement by addressing the obstacles – retention, completion and workforce readiness – that disproportionately impact Black and Hispanic/Latino/a students' educational and professional journeys.
"Higher education is the single most important tool we have for addressing economic and opportunity inequality. But just entering college is not enough," said C.D. Glin, global head of philanthropy, PepsiCo & vice president, PepsiCo Foundation. "Through the Uplift scholarship, the PepsiCo Foundation and Milwaukee Area Technical College are working to ensure Black and Hispanic students not only have a chance to get into college but have access to critical resources to secure their diplomas and embark on meaningful careers."
The Uplift Scholarship program is part of the PepsiCo Foundation's $40 million investment to address historical barriers that make it challenging for minority students to enroll, persist and graduate from college — barriers that have widened during the pandemic. The Foundation's Uplift Scholarship program is currently offered at 20 community colleges across the country with the goal of providing 4,000 scholarships over five years.
The PepsiCo Foundation's Community College Program is a cornerstone effort of PepsiCo's more than $570 million Racial Equality Journey, a comprehensive initiative to support Black and Hispanic communities, people and businesses.