Editor's note: Posts from the Community is the place for community announcements and event postings. If you have a community-oriented event you feel our readers would be interested in, please submit here.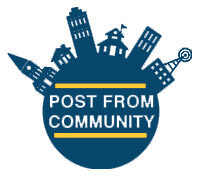 Friday, October 21, 2022
9:30 a.m. – 4 p.m.
Riverside Park
(For children ages 7-12) Kids will have an active day outdoors while out of school with the Urban Ecology Center! Celebrate all things Autumn as we embark on a tree identification scavenger hunt, create some autumn inspired nature art, and hike to see the fall colors throughout Riverside Park. Dress for the weather, pack a lunch & water bottle, face mask, and don't forget your adventurous spirit for a fun day with your friends at the UEC. 
$45 – $75. See website.
For questions about this program, please contact Registrar, Augie Rodenbeck, at arodenbeck@urbanecologycenter.org or call (414) 626-8518.
Registration is required for this event and will close 24 hours prior to event start time.