Editor's note: Posts from the Community is the place for community announcements and event postings. If you have a community-oriented event you feel our readers would be interested in, please submit here.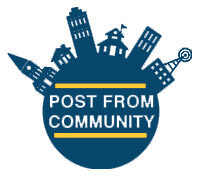 Continuing its commitment to investing in the next generation of leaders, Molson Coors has once again partnered with The Commons to offer 15 exceptional students with an all-expenses-paid experience of the company's culture, people and operations as part of its annual Destination Innovation program. Motivated and talented college students with backgrounds in business, accounting, finance, supply chain, human resources, marketing, computer science, information systems, engineering and related tech fields were encouraged to apply for the program.
Molson Coors' Destination Innovation program, which is now in its third year and was in-person for the first time this year, took place Oct. 10 and 11. Students spent two days between the Milwaukee and Chicago headquarters and experienced a behind-the-scenes look at the company, including a brewery tour, networking experiences and various workshops.
"Destination Innovation is a great opportunity for students to gain hands-on experience working in the field and make meaningful connections with industry leaders," said Jonah Turner, head of emerging technologies at Molson Coors. "Molson Coors is deeply invested in supporting the workforce of the future, and I feel honored to be involved in a program that strives to push this initiative further."
Since the program's inception in 2019, nearly 50 students from 14 universities have participated in the immersive career experience. Through this year's program, students will have the opportunity to interview for exclusive internship positions with Molson Coors.
"I was excited to learn more about Molson Coors, the culture and what makes the company innovative," said Arsenius Adogamhe, a student at Milwaukee School of Engineering. "Milwaukee has a lot of innovation, but we don't hear about it because we don't have a chance to see it. Through Molson Coors' Destination Innovation program, we had a chance to see and experience it."
Molson Coors' Destination Innovation program is just one of the many ways the company is working to invest in emerging technologies and ongoing tech initiatives to better its practices, develop innovative solutions and lift the communities it serves. To learn more about Molson Coors, visit www.molsoncoors.com.
About Molson Coors
For more than two centuries, Molson Coors has been brewing beverages that unite people to celebrate all life's moments. From Coors Light, Miller Lite, Molson Canadian, Carling, and Staropramen to Coors Banquet, Blue Moon Belgian White, Blue Moon LightSky, Vizzy, Leinenkugel's Summer Shandy, Creemore Springs, Hop Valley and more, Molson Coors produces many beloved and iconic beer brands. While the company's history is rooted in beer, Molson Coors offers a modern portfolio that expands beyond the beer aisle as well. Our ESG strategy is focused on People and Planet with a strong commitment to raising industry standards and leaving a positive imprint on our employees, consumers, communities and the environment. To learn more about Molson Coors Beverage Company, visit molsoncoors.com, MolsonCoorsOurImprint.com or on Twitter through @MolsonCoors.