Editor's note: Posts from the Community is the place for community announcements and event postings. If you have a community-oriented event you feel our readers would be interested in, please submit here.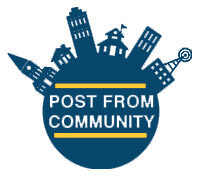 Saturday, November 5, 2022
1:00 PM – 3:00 PM
Urban Ecology Center, Riverside Park
(For families) Nature and crafting are two of our favorite things, so why not combine them! Join us for a short hike, make your own hiking stick, and learn how to make a nature-based journal! This afternoon activity is great for the whole family and will get you all excited to continue your future nature adventures. All materials will be provided.
For questions about this program, please contact Registrar, Augie Rodenbeck, at arodenbeck@urbanecologycenter.org or call (414) 626-8518.
Registration is required for this event and will close 24 hours prior to event start time.
Free – $8. See website.