Editor's note: Posts from the Community is the place for community announcements and event postings. If you have a community-oriented event you feel our readers would be interested in, please submit here.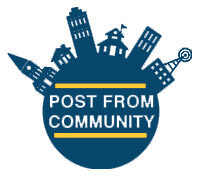 The Alverno College graduate program in Community Psychology is hosting a mental health summit focused on crisis and preventative services. Participants will learn from a panel of Milwaukee-based experts about topics including parenting support, stress reduction, trauma and substance use, and youth crisis care. Several of the sessions qualify for National Board for Certified Counselors (NBCC) continuing education credits.
The keynote speaker, Dr. Steven Dykstra, PhD, is a licensed psychologist with over 30 years of experience serving children, adolescents, young adults and their families. He will draw on principles of human development, his experience responding to thousands of crises in the community, and the lessons he learned from the children he met to guide thoughts and attention where crisis, and particularly repeated crisis, is concerned.
In addition to the opening session and keynote, the summit includes breakout sessions and a resource fair. The objectives for the day include:
Recognize and celebrate the ways that community organizations and structures support and promote mental health
Foster cross-cultural connections among mental health practitioners, students and community leaders
Provide opportunities for mental health providers, health providers and school personnel to interact around important topics such as crisis prevention and management
The Alverno College Mental Health Summit is an annual event that brings together mental health practitioners, community leaders, and students to explore a relevant topic in the field of mental health. The summit, which will take place on November 5 from 8:30 a.m. to 3 p.m., is free and open to mental health practitioners, community leaders and students. For more information or to register, visit alverno.edu/Mental-Health-Summit.
Sponsors of the Alverno College Mental Health Summit include Wraparound Milwaukee, Catalyst Construction, Children's of Wisconsin, Rogers Behavioral Health, Community Medical Services, and Centers for Independence.
About Alverno College
Founded in 1887 by the School Sisters of St. Francis, Alverno College promotes the academic, personal and professional development of its students in a collaborative and inclusive environment. Undergraduate programs for women are offered in more than 60 areas of study, and graduate programs in education, nursing, community psychology, school psychology, music therapy, music and liturgy, and business are open to women and men.
A leader in higher education innovation, Alverno has earned international accolades for its highly effective ability-based, assessment-as-learning approach to education, which emphasizes hands-on experience and develops in-demand skills. The college, Wisconsin's first Hispanic-Serving Institution, ranks among the top schools in the Midwest for its commitment to undergraduate teaching and innovation by U.S. News & World Report. For two years, The Wall Street Journal/Times Higher Education named Alverno the country's most inspiring college.
Based in Milwaukee, Wis., Alverno College is a four-year independent, Catholic, liberal arts college.