Editor's note: Posts from the Community is the place for community announcements and event postings. If you have a community-oriented event you feel our readers would be interested in, please submit here.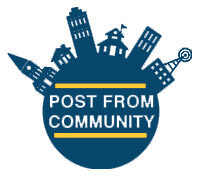 Fathers, Grandfathers, Future Fathers and Father Figures will join Mayor Cavalier Johnson on Saturday, November 12, 2022 for the annual Milwaukee Fatherhood Summit.
This year's event takes place at Destiny Youth Plaza, 7220 North 76th Street from 8:00 am until 5:00 pm.
The Fatherhood Summit is a one-stop shop resource fair connecting Milwaukee families with job opportunities, child support help, health education and screenings, financial empowerment, legal assistance and fatherly inspiration. New this year, the Family Outreach Resource Room will have games and activities for young people so bring your kids to have fun and learn about local mentoring opportunities.