Editor's note: Posts from the Community is the place for community announcements and event postings. If you have a community-oriented event you feel our readers would be interested in, please submit here.
Monday, Nov. 21, 6:30 to 8:30 p.m.
Central United Methodist Church, 639 N. 25th St. at Wisconsin Ave., Milwaukee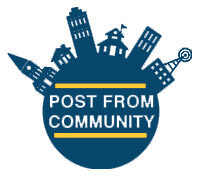 "Think Globally – Act Locally" is an activist's mantra, so the Sierra Club Great Waters Group has invited local activists to share what other national environmental organizations are doing in the Milwaukee area regarding environmental justice. Panelists include Milton Byers III of Audubon Great Lakes – Wild Indigo, Lamont Smith of The Nature Conservancy and Deneine Powell, Fuse Corps Executive Fellow at City of Milwaukee Environmental Collaboration Office. All three have been honored as African American Environmental Pioneer Award winners, an annual Black History Month initiative sponsored by the Great Waters Group, Nearby Nature Milwaukee and others.
We'll also provide updates on other local and state environmental justice initiatives. The third in a series, this program follows previous GWG programs on this topic in 2018 and 2019.
The speakers include:

Milton Byers III, Audubon Great Lakes – Wild Indigo Program
Though still young, Milton Beyers is a seasoned environmental youth educator who manages the Milwaukee part of the Audubon Great Lakes, Wild Indigo program, which focuses on building lasting relationships between urban communities of color and their local natural areas. Milton mentors a group of teen interns and offers them meaningful outdoor experiences.
Lamont Smith, The Nature Conservancy
Milwaukee native Lamont Smith Lamont Smith, who was hired by TNC in 2021, has nearly 15 years of experience serving in key roles that convened public, private and philanthropic partners to achieve shared goals. Lamont's energy and personal commitment to social justice, scholarship, advocating for youth, and love of the outdoors have spanned nearly his entire life.
Deneine Powell, Fuse Corps Executive Fellow at City of Milwaukee Environmental Collaboration Office
Deneine Powell's passion for environmental justice has fueled her work in the environmental sector for years, particularly as executive director of Groundwork Milwaukee, where she shepherded the growth of initiatives for green careers, water and climate advocacy, and access to healthy food. More recently, she served as president and CEO of the African American Leadership Alliance of Milwaukee and national director of Path to Positive Communities for ecoAmerica. Her work as a Fuse Executive Fellow at the City Environmental Collaboration Office centers on climate and equity.
The program is free and open to the public. Registration is encouraged to get any program updates.
The Great Waters Group is the local group covering Milwaukee, Waukesha, Ozaukee and Washington counties for the Sierra Club, one of the nation's oldest and largest environmental organizations. Learn more at www.sierraclub.org/wisconsin/great-waters.