Editor's note: Posts from the Community is the place for community announcements and event postings. If you have a community-oriented event you feel our readers would be interested in, please submit here.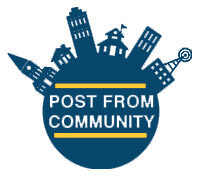 Wednesday, December 21, 2022
5:30p.m. – 7 p.m.
Urban Ecology Center
Riverside Park

(For everyone) It's that season, but the season of sustainability never ends – come design your own hat using recycled fabric and materials. Learn the basic hand stitch, decorate a hat to fit your wardrobe, and connect with locals just as passionate as you are! This event is eco-fashion fun with a winter flare!  All materials are provided, but participants are welcome to bring a hat of their own that needs some additional "personality" added to it! Pre-registration appreciated! 
$6 – $8. See website.
For questions about this program, please contact Registrar, Augie Rodenbeck, at arodenbeck@urbanecologycenter.org or call (414) 626-8518.
Registration is required for this event and will close 24 hours prior to program start time.