Editor's note: Posts from the Community is the place for community announcements and event postings. If you have a community-oriented event you feel our readers would be interested in, please submit here.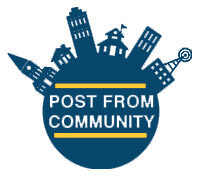 Members of the International Association of Machinists and Aerospace Workers (IAM) District 10 will once again gather to support early literacy and strong families at the Next Door Foundation in Milwaukee, WI.
On Thursday December 8th, volunteers will participate in one-on-one reading time with children enrolled in the Next Door Foundation's educational programs at their Capitol Drive facility. The volunteers will also deliver over 2,000 new and used children's books donated by IAM District 10 members and their families from across the state. IAM District 10 also collected over $1,800 in donations for the Books for Kids program.
The effort is a part of IAM District 10's "IAM H.E.L.P.S. in the Community Program" and the union's continued dedication to helping in the communities in which we live. District 10 represents more than 11,000 workers and their families across Wisconsin. "Now that COVID has finally taken a back seat, we are thrilled to return to the Next Door Foundation," said IAM District 10 Directing Business Representative Alex Hoekstra. "In the labor movement, we know the power of people working together to make our communities stronger. We are committed to supporting the Next Door Foundation's literacy programs."
About the IAM: The International Association of Machinists and Aerospace Workers (IAM) is among the largest industrial trade unions in North America and represents nearly 600,000 active and retired members in aerospace, transportation, manufacturing, shipbuilding, woodworking, and other diverse industries. To learn more, visit www.iamawd10.org or contact Alex Hoekstra, Directing Business Representative at hoekalex@yahoo.com or (920) 210-7754.
###