Editor's note: Posts from the Community is the place for community announcements and event postings. If you have a community-oriented event you feel our readers would be interested in, please submit here.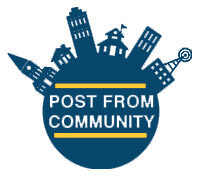 Meditate Milwaukee today announced it is returning to in-person events for the coming year, kicking off 2023 with a special New Year's day event at the Riverside Theater.
A community-based effort started in 2019, Meditate Milwaukee provides a monthly 1.5 hour live music and guided group meditation experience on the first Sunday of the month at Sojourner Family Peace Center, 619 W. Walnut Street. With the advent of COVID in 2021, the events went virtual. Looking ahead to 2023, the event organizers have decided to return to in-person.
The first event will take place Sunday, January 1, 1-2:30 p.m. (doors open at 12:30 p.m.). In an effort to bring the Meditate Milwaukee experience to a large and diverse audience, this first event will be held at the Riverside Theater, which can host 2,450 people. After January 1, the monthly event will take place on the first Sunday of each month at Sojourner Family Peace Center, 619 W. Walnut Street.
"Imagine more than 2,000 Milwaukeeans coming together at the Riverside Theater to meditate," said Meditate Milwaukee co-founder, Kaita Bliffert. "What better way to start 2023 than with intention for our community and ourselves?"
"Meditate Milwaukee exists to strengthen our community by creating an experience of inclusion, unity and connection through guided group meditation," said Traci Schwartz, Meditate Milwaukee co-founder. "As we meditate together, our community experiences greater peace, compassion and tolerance."
The Meditate Milwaukee event each month offers a unique experience of a live musical performance followed by a guided group meditation. For the January 1 event at The Pabst Theater, the lineup includes:
Musicians: Hans Christian, Ragani, Marjani Love, David Wake, Holly Haebig Wake, Freddy Bliffert, Kaita Bliffert
Presenters and Meditation Guides: Jennifer Bartolotta, Ragani, Ambrose Wilson Brown, Danielle Pollard, Traci Schwartz, Kaita Bliffert
No meditation experience is necessary to participate and the event is free to the public. Registration is required to attend the January 1 event at the Riverside Theater. To learn more about Meditate Milwaukee and make your reservation, please visit: https://www.meditatemilwaukee.com/
Meditate Milwaukee is an offsite program of the nonprofit organization The Blue Lotus Center.