Editor's note: Posts from the Community is the place for community announcements and event postings. If you have a community-oriented event you feel our readers would be interested in, please submit here.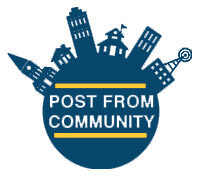 PEARLS for Teen Girls, is proud to announce it has been selected to participate in Stand Together Foundation's new Catalyst Impact Grant Program, an initiative cultivating a group of the country's most transformative nonprofits that demonstrate a better way to transform individual lives and create lasting change.
The Catalyst Impact Grant Program awards each incoming Impact Partner with Principle Based Management TM coaching and consulting, access to a new customer-first measurement approach created by Stand Together Foundation to understand and differentiate their impact, and grants up to $300,000 over three years. By 2025, Stand Together Foundation's goal is to invest in up to 100 Catalyst partners who have successfully completed the Catalyst Program, committing up to $30 million to accelerate nonprofit impact and transform how society thinks about addressing poverty and social barriers.
PEARLS For Teen Girls is one of the first 25 Catalysts to have been selected to join the new Catalyst Impact Grant Program, which officially kicks off January, 2023. Nonprofits selected have the key ingredients to break the cycle of poverty. They put people at the forefront, see the unique potential in every individual, and are changing the way the country thinks about, talks about, and tackles poverty. The grant program is designed to provide resources for increased effectiveness, including management training and customer feedback tools to help nonprofits grow, scale, and replicate their success. Click here to view a full list of the first 25 Catalyst Impact Partners.
"As PEARLS embarks on its thirtieth year, the Catalyst Impact Grant Program offers us an amazing opportunity to continue to strengthen our own impact in empowering Milwaukee's girls to be their best selves. We are proud to be part of this first cohort of Catalysts and look forward to our collective work in breaking the cycle of poverty," Beth Myers, PEARLS Board Chair.
Stand Together Foundation partners with the highest impact nonprofits around the nation, all committed to empowering the individuals they serve through a principled approach. This means that instead of treating people as problems to be managed with sweeping, top-down plans, these organizations help people realize their full potential through bottom-up empowerment and solutions that help individuals transform themselves and the world around them. Today, Stand Together Foundation partners with almost 300 nonprofits, across all 50 states.
PEARLS For Teen Girls provides small-group, leadership and empowerment programming to support girls in developing life skills that are crucial for their well-being in adolescence and for their ability to thrive, flourish, and contribute to the community as adults. PEARLS currently serves over 1,000 girls across Milwaukee through small groups, college and career events, goal setting, and 1-on-1 mentorship via their Coach Program.
PEARLS For Teen Girls was selected through an extensive vetting process and accepted into the program after a rigorous evaluation focused on impact, customer surveying, reach, and principle alignment. Stand Together Foundation's Catalyst Impact Partner Initiative represents an investment in the diversity of nonprofits, audiences, and solutions as the way to end poverty. The 25 Impact Partners have diverse program models across the nation and are uniquely suited for rapid iteration and experimentation based on data collection and customer feedback. Each of these organizations focus on relationships with their customers and prioritize individual transformation rather than transactional services.
"Our Catalyst partners take a unique approach to helping people overcome barriers that is anchored in a strong belief in people," said Evan Feinberg, executive director at Stand Together Foundation. "This initiative is about deepening our partnership so that Catalysts can scale their reach, better understand their impact, and ultimately transform the way society thinks about addressing social barriers. If these organizations continue to grow in their effectiveness, and everyone in the country hears about what they are doing, we can transform the entire social sector in America."
Catalyst Impact Partners will be expected to:
Model a "customer-first" impact vision. Catalyst Impact Partners will participate in Stand Together Foundation's pioneering measurement approach to understand impact through customer feedback.
Advance a management culture that empowers employees. Catalyst Impact Partners will focus on leveraging Principle Based Management to empower their employees to empower the people they serve.
Build the movement toward empowermen Identify with and advocate for a culture of openness, dignity, mutual benefit, and empowerment among philanthropists, nonprofits, and the broader social sector.
Click here to learn more about Catalyst Impact Partners.
About PEARLS for Teen Girls
PEARLS for Teen Girls was founded as a volunteer effort in 1993 by a local entrepreneur and grew into a nonprofit in 2002, with the mission to improve the quality of life and strengthen the community through the empowerment and support of young women. PEARLS girls are provided with self-development tools, guidance, and support to strive for better, brighter futures by living out the PEARLS values: Personal Responsibility, Empathy, Awareness, Respect, Leadership, and Support. Our research-based curriculum helps girls break through generational and systemic challenges and live to their fullest potential. To learn more visit: PEARLSforTeenGirls.com.
About Stand Together Foundation
Stand Together Foundation is committed to breaking the cycle of poverty in America by driving change from within communities. We are building a community of social entrepreneurs who believe in people, work from the bottom up, and unite with anyone to do right. Since 2016, we have committed over $120 million and counting to fuel the innovation of nonprofits throughout the country to build stronger, safer communities where all people can learn, contribute, and realize their full potential. Our goal is to help nonprofit leaders maximize their impact to transform more lives out of poverty. Learn more at www.StandTogetherFoundation.org.