Editor's note: Posts from the Community is the place for community announcements and event postings. If you have a community-oriented event you feel our readers would be interested in, please submit here.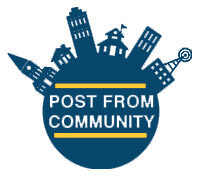 (For everyone) Never learned how to cross country ski? It's not too late! Now is the perfect time to experience the fun of winter on skis especially with all the fun skiing programs we have later this winter. Bring your friends to ski the lovely paths of Washington Park – you are never too old to have fun. We will teach you all the basics, techniques, and safety – all you need to do is bundle up!
$9 – $15. See website.
For questions about this program, please contact Registrar, Augie Rodenbeck, at arodenbeck@urbanecologycenter.org or call (414) 626-8518.
Registration is required for this event and will close 24 hours prior to program start time.