Editor's note: Posts from the Community is the place for community announcements and event postings. If you have a community-oriented event you feel our readers would be interested in, please submit here.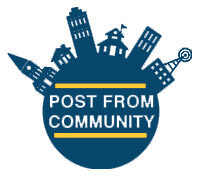 Friday, January 6, 2023
5:30 p.m. – 7:30 p.m.
Urban Ecology Center – Riverside Park
(For everyone) Join us for a community song circle around the firelight in Riverside Park! Broaden your connection to urban nature and each other through music and community. This event will be led by Sarah and Claire Moore of the Pink House Studio.
$5 – $12. See website.
For questions about this program, please contact Registrar, Augie Rodenbeck, at arodenbeck@urbanecologycenter.org or call (414) 626-8518.
Registration is required for this event and will close 24 hours prior to program start time.