Editor's note: Posts from the Community is the place for community announcements and event postings. If you have a community-oriented event you feel our readers would be interested in, please submit here.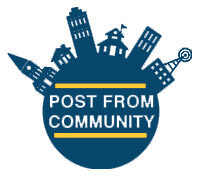 Milwaukeeans are invited to a free event on New Year's Day at the Riverside Theater to kick off 2023 with intention and community. Meditate Milwaukee is a 90 minutes event that will feature live music by several local musicians and then a guided meditation led by five different experienced meditation guides.
A community-based effort started in 2019, Meditate Milwaukee provides a monthly 1.5 hour live music and guided group meditation experience on the first Sunday of the month. With the advent of COVID, the events went virtual. Looking ahead to 2023, the event organizers have decided to return to in-person.
"We started Meditate Milwaukee with the intention of making meditation accessible to all walks of life," said Meditate Milwaukee co-founder Kaita Bliffert. "In 2023 we are re-launching our program with a kick-off event at the Riverside Theater on New Year's Day. We chose New Year's Day because it really is an opportunity for a new beginning."
"Meditation is a practice where we focus our awareness," said Meditate Milwaukee co-founder Traci Schwartz. "Taking conscious breaths allows us to shift away from uncomfortable feelings and bring in peacefulness."
Numerous scientific studies have determined that meditation can be helpful to alleviate stress, anxiety and help with depression. According to an article on the Mayo Clinic's website (mayoclinic.org), "Meditation can give you a sense of calm, peace and balance that can benefit both your emotional well-being and your overall health. You can also use it to relax and cope with stress by refocusing your attention on something calming. Meditation can help you learn to stay centered and keep inner peace. And these benefits don't end when your meditation session ends. Meditation can help carry you more calmly through your day. And meditation may help you manage symptoms of certain medical conditions."
For the January 1 event at the Riverside Theater, the lineup includes:
Musicians: Hans Christian, Ragani, Marjani Love, David Wake, Holly Haebig Wake, Freddy Bliffert, Kaita Bliffert
Presenters and Meditation Guides: Jennifer Bartolotta, Ragani, Ambrose Wilson Brown, Danielle Pollard, Traci Schwartz, Kaita Bliffert
The Meditate Milwaukee event takes place at the Riverside Theater 116 W. Wisconsin Ave January 1 starting at 1 p.m. (doors open at 12:30) and runs until 2:30 p.m. No meditation experience is necessary.
The event is free but registration in advance is required and proof of registration is required for entrance. For more information and to register, please visit www.MeditateMilwaukee.com
Meditate Milwaukee is an offsite program of the nonprofit organization The Blue Lotus Center. Starting in February, Meditate Milwaukee will take place on the first Sunday of every month at Sojourner Family Peace Center, 619 W. Walnut Street.