Editor's note: Posts from the Community is the place for community announcements and event postings. If you have a community-oriented event you feel our readers would be interested in, please submit here.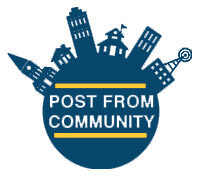 WHEN: Saturdays, Jan. 21- Feb. 25, 11 a.m.-1 p.m.
WHERE: Noyes Pool 8235 Good Hope Rd, Milwaukee, WI 53223
WHAT: Milwaukee County Parks is hosting the beginning of our lifeguard swim classes.
Help support Milwaukee County pools this summer. The county is looking for its next lifeguard class for 2023. We have multiple classes coming up over the next few months and are in need of candidates. No experience is necessary. Candidates must be at least 16 years old by July 2023, and able to swim 100 meters in less than 1 min. 45 sec., and be in good physical condition.
Lifeguard pay starts at $16.47 an hour. Along with a refer a friend program worth $100, returning employee bonus option worth $200, and an additional bonus potential of up to $800 for a full season of service.
Click here for more information and FAQs on lifeguard information.
Walk-ins are welcome or time-slots can be selected in advance here. 
For early photos, media requests, and interviews please reach out to Jodi Wendt at jodi.wendt@milwaukeecountywi.gov or 414-257-8077
Additional Details
Milwaukee County Parks is one of the county's largest employers for outdoor, seasonal positions. Each summer between 500-900 positions are needed to help manage services on over 14,000 acres of parkland.