Editor's note: Posts from the Community is the place for community announcements and event postings. If you have a community-oriented event you feel our readers would be interested in, please submit here.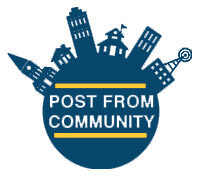 Are you looking for an easy way to spread kindness with those less fortunate people in Greater Milwaukee? It all begins with clearing out your closet.
Drop off your new or gently used shoes, sneakers and boots for men, women, and kids as well as new socks at Stan's Fit For Your Feet annual "Share-A-Pair" drive from Tuesday, February 1 through Monday, February 28.
Items can be dropped off Monday through Friday from 10 a.m. to 7 p.m., Saturdays from 10 a.m. to 6 p.m. and Sundays from 11 a.m. to 5 p.m. at any of the "Share-A-Pair" collection bins at Stan's in Brookfield at The Plaza at 17155 W. Bluemound Road; Stan's in Glendale across from BayShore Mall at 505 W. Silver Spring Drive; Stan's in Greenfield in the Layton Plaza at 7405 W. Layton Avenue.
This year the donated shoes, sneakers, boots and new socks for men, women, and kids will be distributed locally to the Milwaukee Rescue Mission, Hope House, Repairers of the Breach homeless day shelter all in Milwaukee and Father Gene's HELP Center in West Allis. The remainder of the shoes will be given to Soles4Souls, a global not-for-profit organization that distributes shoes to impoverished people in over 125 countries around the world.
According to Megan Sajdak, marketing director for Stan's, "Customers will also be able to help these deserving Milwaukee nonprofits we are partnering with by rounding up their in-store and online purchases," said Megan Sajdak, director of marketing for Stan's Fit For Your Feet.
Anyone donating gently used or new shoes, sneakers or boots or new socks to the "Share-A-Pair" drive will also receive $10 off their next regular price men's and women's shoe or $5 off their next regular price kid's shoe purchase valid through March 8th at any Stan's Fit For Your Feet location.
Sajdak adds that "Stan's social media will also be providing video opportunities throughout the month of February for people to get to know these great local nonprofits better. We have outstanding organizations in Milwaukee that do amazing work for our community. This is a great time to give back and learn about the resources here in the Milwaukee area.
Since its inception 17 years ago, Stan's Fit For Your Feet's annual "Share-A-Pair" shoe drive has collected more than 325,000 new and gently-used pairs of shoes from Greater Milwaukee residents. For more information on the "Share-A-Pair" shoe drive, visit www.stansfootwear.com or call 262-432-4030.
Stan's Fit For Your Feet's three stores are home to Wisconsin's largest collection of regular and hard-to-find shoe sizes. They have been in business since 1950 and specialize in bringing style and comfort to Milwaukee from around the world. Stan's Fit For Your Feet also owns two Good Miles Running Company stores in Greenfield and Brookfield and Vionic in Brookfield.,
In 2022, Stan's expanded its business into Illinois with the purchase of Waxberg's Walk Shoppe in Niles, Ill. For more information, please visit www.Stansfootwear.com.