Editor's note: Posts from the Community is the place for community announcements and event postings. If you have a community-oriented event you feel our readers would be interested in, please submit here.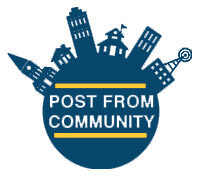 Alverno College has been awarded a five-year, $2.89 million grant by the U.S. Department of Education to increase the number of highly trained, bilingual, and racially and ethnically diverse school-based mental health professionals. The Bilingual and Multicultural School Mental Health Professionals Program (BiM-SMHP) will have a direct impact on K-12 public schools in southeastern Wisconsin serving youth from culturally diverse backgrounds who are at risk for, or who have developed, a mental health disorder.
"There is a need for school psychologists who represent the communities they serve, especially in Milwaukee," said Jessica Willenbrink, PhD, assistant professor in the educational specialist training program for school psychologists at Alverno and the project director. "There are significant financial and scheduling barriers to complete a school psychology program, especially for underrepresented racial and ethnic minority groups. Through this grant, we will be able to offer students scholarships, provide mentorship, and place them in a job in a high-needs school district. We hope that this, in combination with our flexible hybrid program that offers all courses on the weekend, breaks barriers that individuals from underrepresented groups face."
The goal of the program is to create and expand school-based behavioral health care for bilingual and multicultural students in six highly diverse and high-need school districts in southeastern Wisconsin – Milwaukee, Waukesha, West Allis/West Milwaukee, Greenfield, Racine and Cudahy – with the possibility of expanding to additional school districts. Students enrolled in Alverno's highly immersive educational specialist training program for school psychologists are eligible, as are those who will be recruited into the program.
The program will also provide continuing education to practicing school psychologists through two certificate programs – one is designed for bilingual school psychologists who will be able to provide mental health services in a language other than English, and the other is designed for monolingual school psychologists who will learn culturally and linguistically sensitive mental health assessment, intervention, and consultation with educators and families.
The program will have an immediate impact, placing school psychology practicum students and interns in the partner school districts during the spring 2023 semester. Additionally, interns who receive financial support through the grant will make a minimum commitment of two years serving as a full-time employee within one of the partner school districts, if hired.
"Creative solutions are required to prepare more school psychologists who share language and cultural similarities with the students and families they serve," said Jeffrey Molter, PhD, director of Alverno's school psychology program. "Alverno is delighted that this grant award will allow our school psychology program to respond to this need by focusing on bilingual and culturally responsive training, recruitment, and retention strategies."
For more information on Alverno's school psychology program, please visit this link. The program will be fully funded by the federal grant.
About Alverno College
Founded in 1887 by the School Sisters of St. Francis, Alverno College promotes the academic, personal and professional development of its students in a collaborative and inclusive environment. Undergraduate programs for women are offered in more than 60 areas of study, and graduate programs in education, nursing, community psychology, school psychology, music therapy, music and liturgy, and business are open to women and men.
A leader in higher education innovation, Alverno has earned international accolades for its highly effective ability-based, assessment-as-learning approach to education, which emphasizes hands-on experience and develops in-demand skills. The college, Wisconsin's first Hispanic-Serving Institution, ranks among the top schools in the Midwest for its commitment to undergraduate teaching and innovation by U.S. News & World Report. For two years, The Wall Street Journal/Times Higher Education named Alverno the country's most inspiring college.
Based in Milwaukee, Wis., Alverno College is a four-year independent, Catholic, liberal arts college.