Editor's note: Posts from the Community is the place for community announcements and event postings. If you have a community-oriented event you feel our readers would be interested in, please submit here.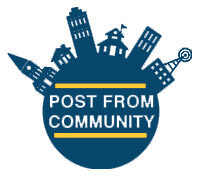 Revive Integrated Health Center, LLC is a Nurse Practitioner owned and operated health care organization. The organization was established by Dr. Clarissa Lawrence, NP, the owner of Community Health Primary Care Services, LLC, and Dr. Octavia Manuel-Wright, NP the owner of Balanced Mental Health and Wellness, LLC; the two practices have joined to integrate primary care, behavioral health, aesthetics and laboratory services at one location.
After the wake of the pandemic, it was evident that collaboration with primary care and behavioral health was necessary to address healthcare disparities among low-income and vulnerable populations in Milwaukee County. This integrated care model will promote the delivery of effective and efficient care that reflects the comprehensive approach to healthcare needs. Additional benefits of integrated care are increasing access to primary and psychiatric care, providing continuity of care, and improving health care outcomes.
Dr. Clarissa Lawrence is a board-certified Family Nurse Practitioner specializing in primary care. Dr. Lawrence is a strong patient advocate who believes in meeting patients where they are with their healthcare. Her focus is preventative care, chronic disease management, and weight management. Her overall goal is to decrease the overuse of the emergency department and prevent hospital readmissions. Dr. Lawrence's purpose is to close the gap in health disparities by providing more access to primary care to improve patients' overall health.
Dr. Octavia Manuel-Wright is a dual-certified Adult-Gerontology Primary Care and Psychiatric Mental Health Nurse Practitioner. She strives to build strong therapeutic relationships with her patients using a patient-centered collaborative care model. Dr. Manuel-Wright specializes in a holistic approach to care that integrates behavioral modifications, dietary changes, and physical activity. She provides medication management, supportive therapy, and wellness services such as (yoga, light therapy, cranial electrotherapy, and reiki) for patients with mental health conditions, including depression, anxiety, insomnia, bipolar disorder, obsessive-compulsive disorder, and schizophrenia.
The practice officially opened on January 3, 2023, and is located on the Northwest side of Milwaukee at 7929 N 76th Street. Both providers are accepting new patients. If you are interested in becoming a patient or have questions feel free to contact Dr. Lawrwnce or Dr. Manuel-Wright
Dr. Clarissa Lawrence( Primary Care Nurse Practitioner)
Community Health Primary Care Services
Phone: 414-554-9774
Web: https://communityhealthpcs.com/
Dr. Octavia Manuel-Wright ( Psychiatric Mental Health Nurse Practitioner)
Balanced Mental Health and Wellness
Phone: 414-376-8830