Editor's note: Posts from the Community is the place for community announcements and event postings. If you have a community-oriented event you feel our readers would be interested in, please submit here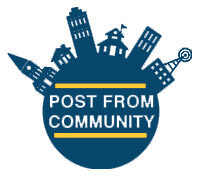 As Advocate Health continues working to advance health equity and reimagine how care is delivered, CEO Eugene A. Woods visited the Milwaukee area this week to meet with Aurora Health Care teammates and community partners.
"Aurora has been a pillar of this community for decades and, as part of Advocate Health, we'll forge an even stronger path forward together," Woods said.
On Jan. 30, Woods addressed community members, as well as local business and faith leaders, at The George, sharing the health system's commitment to improving the lives of those it serves, reducing inequities in care and advancing affordability. He was joined by Jim Skogsbergh, who will serve alongside Woods as CEO until his retirement in mid-2024.
On Jan. 31, Woods visited the Milwaukee Mental Health Emergency Center, which aims to improve access to high-quality behavioral health services closer to where people live and work. There, he and Milwaukee Health Care Partnership leaders discussed the role of public-private consortiums in improving health care access and outcomes for low-income people in the area. The innovative joint venture among Milwaukee County, Aurora Health Care, Ascension Wisconsin, Children's Wisconsin and Froedtert Health is just one example of Advocate Health's commitment to improving behavioral health care.
"At its core, health care is inherently local," said Cristy Garcia-Thomas, Advocate Health's chief diversity, equity and inclusion officer and president of the Advocate National Center for Health Equity. "Collaboration between health care delivery systems and community partners is key to creating the kind of comprehensive, patient-centered care continuum that promotes healthy communities."
Later, Woods and Nan Gardetto, a member of the Aurora Community Board, shared the importance of developing an intimate knowledge of the communities we serve and leading with empathy. "Everyone has had an experience with the health care system," Gardetto said. "It's admirable when leaders look beyond their roles as business leaders and put patients at the center of the decisions they make."
Woods' visit continued on Feb. 1 at Aurora St. Luke's Medical Center, the system's flagship quaternary care hospital on Milwaukee's south side, for a meeting with cardiac physicians from one of the world's leading heart programs. He then spent time at Aurora Walker's Point Community Clinic, the state's largest free clinic, which cares primarily for the underserved.
Woods later visited Aurora Sinai Medical Center and its Aurora Healing & Advocacy Services Team, which for 35 years has been a leader in providing survivor-centered care to victims of sexual violence in Wisconsin. The hospital is also home to Wisconsin's largest midwifery practice and the only Level III neonatal intensive care unit in Milwaukee. Woods met with maternal health teammates about the specialized care they provide Black mothers who are at higher risk for complications before, during and after pregnancy.
"We're excited to work with Gene to advance racial and health equity, and to control the total cost of care for Milwaukee County residents," said Carrie Killoran, president of the Greater Milwaukee patient service area and Aurora St. Luke's.
Woods' itinerary also included a tour of America's Black Holocaust Museum, as well as meetings with Milwaukee Mayor Cavalier Johnson, Metropolitan Milwaukee Association of Commerce President Tim Sheehy, Greater Milwaukee Committee President Joel Brennan, Milwaukee Health Care Partnership Executive Director Joy Tapper, Generation Growth Capital Founder and Managing Director Cory Nettles, Hispanic Collaborative President Nancy Hernandez and other local leaders to get additional perspective on residents' unique health and wellness needs, as well as what the community would like to see from the health system moving forward.
"I am proud of our organization's longstanding commitment to the area and the trusted relationships we've cultivated with community members and business leaders," Woods said. "Nothing is more important to us than striving to improve the health and wellness of all those we're so privileged to serve."
About Advocate Health
Advocate Health is the fifth-largest nonprofit integrated health system in the United States – created from the combination of Advocate Aurora Health and Atrium Health. Providing care under the names Advocate Health Care in Illinois, Atrium Health in the Carolinas, Georgia and Alabama, and Aurora Health Care in Wisconsin, Advocate Health is a national leader in clinical innovation, health outcomes, consumer experience and value-based care, with Wake Forest University School of Medicine serving as the academic core of the enterprise. Headquartered in Charlotte, North Carolina, Advocate Health serves nearly 6 million patients and is engaged in hundreds of clinical trials and research studies. It is nationally recognized for its expertise in cardiology, neurosciences, oncology, pediatrics and rehabilitation, as well as organ transplants, burn treatments and specialized musculoskeletal programs. Advocate Health employs nearly 150,000 team members across 67 hospitals and over 1,000 care locations, and offers one of the nation's largest graduate medical education programs with over 2,000 residents and fellows across more than 200 programs. Committed to equitable care for all, Advocate Health provides nearly $5 billion in annual community benefits.