Editor's note: Posts from the Community is the place for community announcements and event postings. If you have a community-oriented event you feel our readers would be interested in, please submit here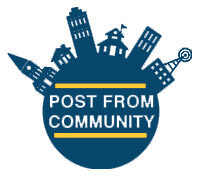 Tuesday, February 21, Milwaukee County Executive David Crowley will deliver the 2023 State of the County Address in the UW-Milwaukee Student Union Ballroom at 10 a.m. It will be the County Executive's first State of the County Address delivered in-person. The speech will also be live streamed on Facebook and YouTube.
Ahead of the County Executive's speech, Milwaukee County will host a resource and hiring fair on February 21 at 9:30 a.m. in the UW-Milwaukee Student Union's Martin Luther King, Jr. Lounge. Representatives from County Parks, the Community Reintegration Center, the Department of Health & Human Services, Human Resources, and several other departments will be present at the fair to connect residents with key services and career opportunities.
Members of the public are invited and encouraged to register at county.milwaukee.gov/sotc2023.
Members of the media are encouraged to RSVP as well. Media can RSVP by emailing press@milwaukeecountywi.gov or calling 414-469-3493.
Media will be allowed to set up inside UW-Milwaukee Ballroom once doors open at 9:30 AM.
WHAT: 2023 State of the County Address
WHO: Milwaukee County Executive David Crowley
WHEN: Tuesday, February 21 @ 10 a.m.
WHERE: UWM Ballroom, 2200 E Kenwood Blvd, Milwaukee (parking available at UWM Student Union Garage)