Editor's note: Posts from the Community is the place for community announcements and event postings. If you have a community-oriented event you feel our readers would be interested in, please submit here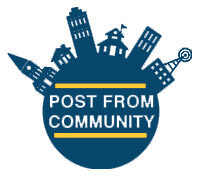 The EmPower Luncheon, held annually on Denim Day, seeks to empower the community to fight sexual assault and trafficking.
Date: Wednesday, April 26, 2023
Time: 11 a.m. – 1:30 p.m.
Location: Wisconsin Center, 400 W Wisconsin Ave, Milwaukee, WI 53203
Benefits: The Women's Center
All proceeds directly benefit survivors of domestic abuse, sexual violence, child abuse, and trafficking through life-saving and life-changing programs and services provided by The Women's Center. Enjoy a catered lunch, extensive silent auction, raffles and networking.
Purchase tickets and sponsorships at 2023EmPower.givesmart.com. Early Bird tickets are $75 before March 1. Individual tickets are $95 after March 1. Table sponsorships are available for $1,500 for 10 guests and sponsor benefits.
This year's keynote speakers, Rachel Lovell, PhD and Sara McKinnon, will speak on two of the most contentious issues within the sexual assault field today.
When someone mentions human trafficking, do you immediately think of someone being snatched and bundled into a car trunk? Do you think of young foreign women? Would you be surprised to learn that most of your preconceptions around trafficking are wrong? Dr. Sara McKinnon is an Associate Professor in Rhetoric, Politics, and Culture at the University of Wisconsin, Madison. She has spent much of her career researching the language and rhetoric used around human trafficking and how it can be harmful to trafficking survivors, and prevent systemic change in order to protect victims going forward.
Did you know that in 2017, Wisconsin had over 6,000 untested rape kits? And it was only in May of 2022 that a state-wide tracking database went live for survivors to track the status of their kits. Dr. Rachell Lovell is an Assistant Professor of Criminology and Director of the Criminology Research Center at Cleveland State University. She is a leading expert on the issue of untested rape kits and what the real-life consequences are for survivors and our communities when backlogs occur.
Their combined knowledge and expertise will give attendees a unique chance to learn and engage with two experts in the field of sexual assault and give an insight into some of the many struggles faced by survivors and how the work we do at The Women's Center intersects daily with the issues they will raise.
The mission of The Women's Center is to provide safety, shelter and support to empower all impacted by domestic abuse, sexual violence, child abuse, and trafficking. Learn more at twcwaukesha.org/.