Editor's note: Posts from the Community is the place for community announcements and event postings. If you have a community-oriented event you feel our readers would be interested in, please submit here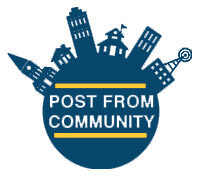 The Department of City Development (DCD) continued supporting local businesses in 2022 through the Commercial Revitalization Grant Program that provides financial assistance for building renovations and improvements in Milwaukee.
DCD's Commercial Revitalization Grant Program helps eliminate blight, enhance building aesthetics, and activate the public realm in Milwaukee by assisting businesses in creating higher quality storefronts that attract customers and support neighborhood development.
"Our commercial corridors play a significant role in boosting economic activity and enhancing neighborhood development throughout Milwaukee," said Mayor Cavalier Johnson. "I support efforts that build stronger businesses, activate commercial corridors, and grow the local economy. The Commercial Revitalization Grant Program does just that, and I'm pleased this effort is assisting Milwaukee businesses and helping them succeed."
In 2022, more than $1.5 million in grant funding was awarded to 50 local businesses for property renovations and improvements. A total of 92 grants were administered in 2022, as applicants may be eligible to receive more than one grant during the year. The funds awarded by DCD to the grant recipients helped leverage more than $12.4 million in new investment to their properties or commercial spaces. There is $1,000,000 in grant funding available for 2023, and 25% of those funds have already been awarded to local businesses that are creating stronger commercial corridors in Milwaukee.
DCD's Commercial Revitalization Grants fund four different programs to assist businesses and property owners with investing in commercial storefronts throughout the City of Milwaukee.
The Signage Grant Program provides assistance to business owners for creating or updating their signage.
The Façade Grant Program provides assistance to businesses and commercial property owners for street-facing façade renovations.
The Storefront Activation Grant provides assistance to commercial property owners for interior renovations that help prepare vacant spaces for occupancy by new tenants.
The Retail Investment Fund (RIF) provides funding for retail development projects, located in neighborhood business districts.
Milwaukee businesses that received funding in 2022 are praising their experience working with DCD and the Commercial Revitalization Grant Program.
"Hue Asian Kitchen is a women and minority-owned restaurant located in Milwaukee, WI. Our work with the Commercial Corridors Team was extremely positive. The staff was knowledgeable, prompt, kind and understanding. The DCD did not hesitate to assist in every way possible to keep our project on top of mind and to assist in moving the project along until it's completion," said Cat Tran from Hue Restaurant Group in Bay View. This business received more than $62,000 in Commercial Revitalization Grants. "Our commitment to Milwaukee will continue thanks to the grant money received through the City of Milwaukee."
"The Commercial Revitalization Grant Program was extremely instrumental in bringing fresh affordable fruits and vegetables to the Sherman Park neighborhood, which is classified as Food Desert. The grant allows us to combat childhood obesity and cholesterol heart disease, but most of all, Sherman Park Grocery is able to provide affordable fresh fruits and vegetables to many residents," said Maurice Wince, Owner of Sherman Park Grocery. This business was awarded more than $30,000 in Commercial Revitalization Grants. "Our doors are open seven days a week and we employ up to 15 employees. The staff at DCD was great in helping us navigate through understanding the systems and completing the paperwork. DCD staff demonstrated great interpersonal skills, communication, skills, and total understanding of programming. We appreciate our partnership with DCD and the City of Milwaukee."
"Funds from the 'Commercial Revitalization Grant' played a key role in our ability to convert our North Avenue Market building from a bank, into a food hall, or what I call a neighborhood hub. It has become a central place for our community located on the border of Milwaukee and Wauwatosa, as we offer a coffee shop, bar, food vendors, conference rooms, co-working office, pop-up space, a stage, speakeasy, drive-through, and much more," said Chris Harris Morse, Owner of North Avenue Market in Uptown Crossing. This business received more than $37,000 in Commercial Revitalization Grants. "In 2022, we received the Wisconsin Economic Development Governors award, identifying us as the most diverse business in Wisconsin. We were honored and thankful to have the support of the Milwaukee Department of City Development!"
"Amped Private Suite Karaoke & Events, a Bars & Recreation experience, was honored to be awarded both a RIF Grant and a Signage Grant from the City of Milwaukee. As a local, woman-owned company, Bars & Recreation set out a decade ago to build fun spaces where adults can gather, play, and create shared memories. Personally, I have always wanted to create jobs, fill vacant spaces, and simply, 'do cool things in Milwaukee.' The signage grant allowed me to afford large exterior signage for my business that I otherwise would not have been able to, and the RIF grant helped ensure that I have a solid local labor pool during these difficult economic times. The DCD staff, especially Sally Svetic, were incredibly knowledgeable and responsive throughout the process, and even helped cut the ribbon at my opening. I am beyond thankful for their continued support," said Marla Poytinger, Owner of Amped Private Suite Karaoke & Events in the Brewery District. This business received more than $52,000 in Commercial Revitalization Grants.
"We are thankful to the City of Milwaukee for making available grants to assist us with restoring this previously vacant building. Projects included a new HVAC system, windows, flooring, and painting. Since opening our doors in September 2022, we have welcomed 600-800 vintage & MCM enthusiasts through our doors on the weekends we are open," said Eric & Veronica Lewis, Owners of BC Modern in Bay View, which received $30,000 in Commercial Revitalization Grants. "We were so lucky to work with Sally Svetic, she was helpful and knowledgeable and provided us with support throughout the entire process!"
More information on Commercial Revitalization Grants is available HERE.