Editor's note: Posts from the Community is the place for community announcements and event postings. If you have a community-oriented event you feel our readers would be interested in, please submit here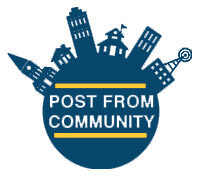 Alverno College is one of 16 minority-serving education institutions selected to participate in the 2023 USDA – Foreign Agricultural Services Agricultural Export Market Challenge. The challenge is an experiential learning opportunity that will simulate the work that Foreign Agricultural Services (FAS) subject matter experts perform every day to increase export opportunities for U.S. food and agricultural products. Through case studies and role playing, participating students will gain knowledge and skills in economics, diplomacy, scientific analysis, marketing and trade policy.
Teams that complete the challenge will present their solutions to FAS leadership in late February and early March. The winning team will receive the opportunity to travel to USDA headquarters in Washington, D.C., to meet with FAS leaders. Rebekah Klingler, PhD, assistant professor of Biology, is mentoring a team of four students: Kimberly Watry, Mei Ling Hansen, Brianna Rivera and Allison Goetzke.
About Alverno College
Founded in 1887 by the School Sisters of St. Francis, Alverno College promotes the academic, personal and professional development of its students in a collaborative and inclusive environment. Undergraduate programs for women are offered in more than 60 areas of study, and graduate programs in education, nursing, community psychology, school psychology, music therapy, music and liturgy, and business are open to women and men.
A leader in higher education innovation, Alverno has earned international accolades for its highly effective ability-based, assessment-as-learning approach to education, which emphasizes hands-on experience and develops in-demand skills. The college, Wisconsin's first Hispanic-Serving Institution, ranks among the top schools in the Midwest for its commitment to undergraduate teaching and innovation by U.S. News & World Report. For two years, The Wall Street Journal/Times Higher Education named Alverno the country's most inspiring college.
Based in Milwaukee, Wis., Alverno College is a four-year independent, Catholic, liberal arts college.