Editor's note: Posts from the Community is the place for community announcements and event postings. If you have a community-oriented event you feel our readers would be interested in, please submit here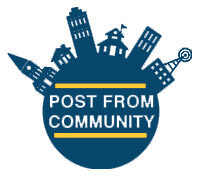 On Tuesday, March 7, the Wisconsin Cuba Coalition will present a free screening of a the award-winning 2012 documentary film "Maestra," about the successful program to eliminate illiteracy in Cuba shortly after its 1959 revolution, and the young women who served as the teachers in that campaign. (See FB event, https://www.facebook.com/events/1217549222531697)
The family friendly presentation will take place from 6 to 7:30 p.m. at the Mitchell Street Public Library, 906 West Historic Mitchell Street in Milwaukee. A discussion will follow the 33-minute film. There will also be food.
Cuba launched its literacy campaign in 1961 seeking to achieve 100% literacy within a year. It sent 250,000 volunteers, mostly women, to teach reading and writing throughout the island. About 100,000 of the volunteers were under 18.
Maestra's director, Catherine Murphy, spent six years interviewing Cuban literacy teachers for the film. It is narrated in English by acclaimed writer and activist Alice Walker, and includes subtitled interviews with nine women. These include Cuban feminist Norma Guillard and Cuban LGBT activist Diana Balboa, who were both 15 at the time of the campaign. The film is distributed by the non-profit feminist media arts organization Women Make Movies.
The film is being presented in honor of Women's History Month, for which the National Women's History Alliance has declared this year's theme to be "women who tell their stories."
"I'm really excited to be showing this documentary, said the Coalition's Romie Beyer. "It will be a great opportunity to learn history but also to reflect on these young girl's accomplishments and think about what we could be doing as well! For me, Cuba, and Cuban history have been a huge inspiration for the work that I do. Today I think most people have a need for something optimistic to push them forward, and this event will be great for that. A better world for all is possible, and together as regular working class people in our communities, we hold the power to create that; we are going to make that a reality."
The Wisconsin Cuba Coalition, more properly known as the Wisconsin Coalition to Normalize Relations with Cuba, is a Milwaukee-based non-partisan coalition of individuals and organizations who pursue a 6-point program of encouraging diplomacy and person-to-person interactions and ending hostile US actions toward Cuba, including the US embargos on trade with and travel to Cuba. See www.wicuba.org.