Editor's note: Posts from the Community is the place for community announcements and event postings. If you have a community-oriented event you feel our readers would be interested in, please submit here.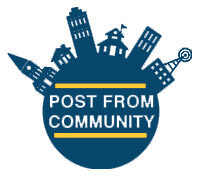 The Howard G. Buffett Foundation, one of the largest privately owned foundations in the country, has awarded UMOS and its Wisconsin Labor Trafficking Project partners a $5,121,994 anti-human trafficking grant to be administered statewide. The three-year grant will engage and unify law enforcement, prosecutors, advocacy organizations, service providers, and other stakeholders to prevent, disrupt, and address labor trafficking among workers primarily involved in agricultural, dairy, and carnival work.
UMOS has partnered with the Wisconsin Department of Justice (DOJ) Division of Criminal Investigations (DCI) and the Wisconsin Department of Workforce Development (DWD) to form a multi-disciplinary team (MDT). Other MDT members include the Women's Community Center, Inc., LOTUS Legal Clinic, Maria I. Lopez Immigration Law, and Mendez Law LLC.
"At one point in the past, Wisconsin, and Milwaukee in particular, was at the center of human trafficking activities in the United States," says Lupe Martinez, President and Chief Executive Officer, UMOS. "We have made positive strides over the years, and we are grateful to the Howard G. Buffett Foundation for their commitment to support the anti-human trafficking efforts of the UMOS Latina Resource Center, and our partners, to eradicate this most heinous crime."
DCI will receive $1.4 million. "Taking a multi-disciplinary approach makes efforts to combat labor trafficking more effective," said Attorney General Josh Kaul. "This grant increases the resources available to support victims and fight this serious crime."
DCI will perform victim-centered investigations in collaboration with other law enforcement entities, make presentations in collaboration with UMOS and federal law enforcement entities to inform/educate partners, community service providers, and the public about labor trafficking, conduct training for local law enforcement entities, prosecute or assist in prosecuting labor traffickers, and serve as a source of intelligence information about labor trafficking in Wisconsin.
The Department of Workforce Development will receive $253,732 to provide direct outreach statewide to migrant and seasonal farmworkers in coordination with UMOS. "At DWD we strive to make Wisconsin a fair and just place for all people to live and work," said DWD Secretary-designee Amy Pechacek. "No one should be exploited by others for financial gain. This funding will expand our current efforts to reduce human trafficking and we look forward to continuing our partnership with UMOS."
DWD will also provide H-2A and H-2B data of certified camps, employers, contractors, and authorized workers, plan and facilitate training to the multi-disciplinary team on DWD Migrant Programs, and distribute information about labor trafficking signs, risks, and victims' access to help.
UMOS will coordinate with the multi-disciplinary team of advocates and legal providers to conduct focused outreach to vulnerable targeted populations. The Women's Community Center will receive $288,466. "We are so excited for this opportunity to partner with UMOS to bring additional resources to central Wisconsin to help identify and support trafficking survivors. These situations are very complex and being able to have dedicated staff and time to do outreach and provide support is critical for survivors' success," states Jane Graham Jennings, Executive Director, Women's Community Center.
The MDT will help identify and recover labor trafficking victims, provide labor trafficking training to local law enforcement, prosecutors, and community organizations, as well as advocate for victims by providing justice system/process navigation and ensuring victim safety, provide immigration legal assistance and rights representation to victims, and provide for victims' basic needs during crisis stabilization (e.g., emergency lodging, rent/security deposit, transportation, food, etc.)
"The bottom-line mission for our Wisconsin Labor Trafficking Project is to work with DCI, DWD, advocates, and legal providers in developing and applying a consistent and well-coordinated approach to arresting and prosecuting traffickers while comprehensively supporting victims throughout the criminal investigation and justice process," Martinez concluded.
For more information on human trafficking and UMOS anti-human trafficking programs go to https://www.umos.org/how-we-help/social-services/anti-human-trafficking/.
To report a crisis, call the UMOS 24/7 crisis line at 414-389-6510. To contact the UMOS Latina Resource Center call 414-389-6500.