Editor's note: Posts from the Community is the place for community announcements and event postings. If you have a community-oriented event you feel our readers would be interested in, please submit here.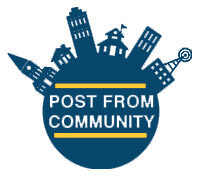 MATC invites employers and students to attend the Diversity Career Fair on Wednesday, March 8, 11 a.m. – 2 p.m. at the Downtown Milwaukee Campus, 700 W. State Street.
Students should bring their resumes to meet employers committed to recruiting, hiring and retaining a diverse workforce. 
If you are currently seeking an internship or interested in a summer or fall 2023 internship this is the place to start! Many of these employers are seeking to fill immediate needs and offer flexibility in scheduling.
Employers should attend if they are seeking students and alumni to fill full-time and part-time jobs, internships and co-op opportunities.
Community members welcome to attend as well! Register today!