Editor's note: Posts from the Community is the place for community announcements and event postings. If you have a community-oriented event you feel our readers would be interested in, please submit here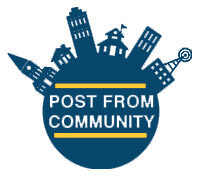 Celebrate International Women's Day 2023 with informative presentations by several women experts on "The Impacts Of Gender Violence On Native Communities" and "Women In Yemen & The Middle East."
Saturday, March  11
10 a.m. – 11:30 a.m.
Free and open to the public
Sponsored by The United Nations Association of Greater Milwaukee, Peace Action Wisconsin, & the Women's International League for Peace and Freedom Milwaukee.
Attend in-person at Peace Action Wisconsin, 1001 E. Keefe Ave., Milwaukee, WI. Or participate virtually on Zoom: https://us02web.zoom.us/j/82539910998?pwd=YzFhY2RVR09mRVZnb0JlR0RUVDZCUT09.
By phone only: 1.312.626.6799    Meeting ID: 825 3991 0998     Passcode: 078720
Presenters
Speakers from the Healing Intergenerational Roots (HIR) Wellness Institute – a Milwaukee survivor and women-led matriarchal organization providing the next generation of care to victims of crime and violence. We seek to learn from our ancestors' teachings and the ways of governance that worked for the global majority centuries prior to colonization. We invite our Indigenous roles into colonial spaces. Our ways are from many different nations and our resilience has always been rooted in the health and well-being of our communities while we thrive through social & value-based economies. For more information, please visit us at www.hirwellness.org.
Kawkab Al-Thaibani is a women's rights and peace activist in Yemen. She is the founder and director of the She4Society Initiative, which advocates for peace and equality in Yemen. One of 30 women political leaders worldwide, Kawkab was selected by the leading global organization Vital Voices to become a 2022 VVengage Fellow. Kawkab is a communication, gender, and peace expert and strategist working in Yemen, the region, and around the world. She has published numerous research papers and articles advocating for women's rights and peace. Kawkab began as a journalist, working for local and international agencies such as the New York Times and El Pais. In 2008, she participated in the USA NESA Undergraduate Exchange Program in Jackson, Mississippi. Kawkab studied gender at the Gender Studies Center, which was founded by the late Raufa Hassan, a Yemeni feminist icon.
For more information, call 414.269.95