Editor's note: Posts from the Community is the place for community announcements and event postings. If you have a community-oriented event you feel our readers would be interested in, please submit here.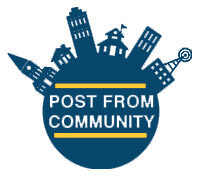 The Sierra Club Great Waters Group will host a free Zoom presentation March 20 on the "Rights of Nature and Indigenous Activism." The presesenters are Frank Bibeau, White Earth tribal attorney, and Thomas Linzey, senior legal counsel for the Center for Democratic and Environmental Rights.
In 2018, the White Earth Band of Ojibwe recognized the rights of manoomin (wild rice), the first law to recognize the legal rights of a plant species. In 2021, manoomin and the White Earth Band sued the Minnesota Department of Natural Resources in White Earth Tribal Court to enforce the rights of wild rice, the first rights of nature enforcement case to be brought in a tribal court.
Learn about the Rights of Nature movement, how it aligns with the traditional ecological knowledge of indigenous people, and how it provides a tool for enforcing ecological health as a priority.
The free program starts at 6:30 p.m. on Monday, March 20. To get the Zoom link and any updates,  register here.
About the Sierra Club
The Sierra Club is America's largest and most influential grassroots environmental organization, with millions of members and supporters. In addition to protecting every person's right to get outdoors and access the healing power of nature, the Sierra Club works to promote clean energy, safeguard the health of our communities, protect wildlife, and preserve our remaining wild places through grassroots activism, public education, lobbying, and legal action. The Great Waters Group is the local group covering Milwaukee, Waukesha, Ozaukee and Washington counties. Learn more at www.sierraclub.org/wisconsin/great-waters.