Editor's note: Posts from the Community is the place for community announcements and event postings. If you have a community-oriented event you feel our readers would be interested in, please submit here.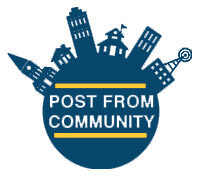 This Women's History Month, the Milky Way Tech Hub is thrilled to announce the addition of Milwaukee County as a new corporate member. The Milwaukee County Office of Equity, representing several other departments such as Milwaukee County's Information Management Systems Department and Department of Human Resources, will lead engagement efforts through the year-round partnership. The Milky Way Tech Hub is a Black woman-led social impact initiative of Jet Constellations, a technology firm based in the Sherman Park area of Milwaukee.
This new partnership represents a significant step forward for Milwaukee County in its ongoing efforts to support and grow the technology industry in the region. This is particularly pertinent given the crucial role technology plays in both measuring and combating the public health crisis of racism.
"We are thrilled to welcome Milwaukee County as our newest corporate member," said Nadiyah Johnson, CEO of Milky Way Tech Hub. "We believe that lack of access to broadband internet and technology to use it for work and education purposes can be considered a form of violence, particularly in low-income and marginalized communities. We look forward to combatting this issue in partnership with Milwaukee County and the Office of Equity."
Milwaukee County Chief Equity Officer Jeff Román said, "Milwaukee County has a rich history of innovation. In May 2019, we were the first municipality in the U.S. to declare racism a public health crisis. This was thanks in large part to the ongoing efforts of the Office on African American Affairs, the predecessor of the Office of Equity. Today, our office is focused on making the county's health and racial equity visions a reality. We see a partnership with the Milky Way as making progress toward realizing that vision."
Milwaukee County Executive David Crowley said, "Joining the Milky Way Tech Hub is a natural partnership in our journey to achieve race and health equity. Supporting the technology industry in Milwaukee County is critical to making sure residents have access to the opportunities and careers of the future. Partnering with Milky Way Tech Hub will allow us to drive economic growth by connecting underserved residents with the resources and expertise they need to be successful in this growing industry."
Johnson says, "The digital divide not only limits access to information and opportunities but also perpetuates systemic inequalities. Milwaukee, both as a county and a city, recognizing racism as a public health crisis highlights this issue as it exacerbates the disparities in access to technology and exacerbates health disparities."
"This lack of access to technology perpetuates the cycle of poverty and limited educational and economic opportunities. By acknowledging this as a form of violence, it is important to address and close the digital divide to ensure equal access to resources and opportunities for all."
As a corporate member of Milky Way Tech Hub, Milwaukee County will have access to a wide range of benefits and resources, including networking opportunities, and the ability to co-create programs and events, and connect with a vibrant community of technology professionals and businesses. The County will also receive expert guidance and support from Milky Way Tech Hub as it continues to build its technology industry, further strengthening its position as a hub for innovation and entrepreneurship. Other Milky Way Tech Hub corporate members include American Family Insurance; Northwestern Mutual; Milwaukee Tool; Techquity, an initiative of the United Way of Greater Milwaukee & Waukesha County; Brilliance Business Solutions, and MARS Solutions Group.
###
About the Milwaukee County Office of Equity
The Milwaukee County Office of Equity (OOE), formerly the Office on African American Affairs, brings a higher level of leadership, expertise, and accountability to advance the county's strategic goals of creating intentional inclusion, bridging the gap, and investing in equity to help fulfill this vision. It provides advice, guidance, and technical assistance to county leaders, divisions, boards and commissions, and municipalities to analyze policies, programs, and initiatives to advance a more equitable community – one in which race no longer predicts health and quality of life outcomes but rather these outcomes improve for everyone.
About the Milky Way Tech Hub
The Milky Way Tech Hub is a leading innovation and technology initiative dedicated to fostering growth and development within the technology industry in the Midwest. With a focus on fostering collaboration, connecting businesses and entrepreneurs, and promoting economic growth, Milky Way Tech Hub is dedicated to building a vibrant, dynamic, and supportive community of technology professionals and businesses.
###