Editor's note: Posts from the Community is the place for community announcements and event postings. If you have a community-oriented event you feel our readers would be interested in, please submit here.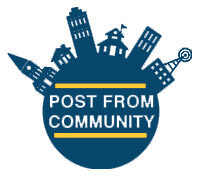 The City of Milwaukee has launched its 9-1-1 public awareness campaign to direct callers to the correct number when they need public safety services. When people call 9-1-1 in non-emergency situations, operators are distracted from their primary responsibility, handling the most urgent calls.
The City of Milwaukee "9-1-1 Is No Joke" Public Awareness Campaign will partner with numerous residents, neighborhood groups, area stakeholders, and more to take part in events in the coming year, with particular emphasis on promoting National 9-1-1 Education Month in April 2023.
"The city's objective is to deliver emergency services quickly, effectively, and efficiently. A big part of that is making sure 9-1-1 is called only when required," Mayor Cavalier Johnson said. "9-1-1 is for life or death situations, fires, medical emergencies, crimes in progress, or accidents and injuries. Other public safety calls should go to the non-emergency number."
Part of the "9-1-1 Is No Joke" campaign involves sharing alternative numbers for people seeking assistance. Non-emergency calls to Milwaukee police should go to 414-933-4444; information about social services should go to 2-1-1; for assistance during suicidal, emotional, and/or mental distress incidents go to the suicide & crisis lifeline by dialing 988; and, city services that don't involve public safety should go to 414-286-CITY (2489).
The "9-1-1 Is No Joke" campaign is spearheaded by various departments; Milwaukee Police Department (MPD), Milwaukee Fire Department (MFD), Fire and Police Commission (FPC), Department of Emergency Communications (DEC), Department of Administration (DOA), and the Mayor's Office.
For additional information, resources, and social media assets for this campaign, go to milwaukee.gov/911IsNoJoke .