Editor's note: Posts from the Community is the place for community announcements and event postings. If you have a community-oriented event you feel our readers would be interested in, please submit here.
Applications are now open for the next class of the MATC Gap Year program, which will begin on September 7, 2023. The MATC Gap Year program provides an alternative educational experience for high school graduates who are taking a gap year before continuing their education. Participants earn a stipend of $1,200 while completing the program.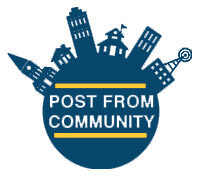 Over the course of ten weeks, program participants experience hands-on learning in career pathways including STEM, business management, creative arts, healthcare, community and human services, manufacturing and more. These MATC-led learning experiences are paired with community showcases and featured speakers, with field trips to Milwaukee businesses and cultural assets.
After graduation, students stay connected with MATC through special events and access to career readiness services.
To be eligible to apply, applicants must live in Milwaukee County, have graduated in 2022 or 2023 with a high school diploma, and have a demonstrated financial need as determined by household income not exceeding $75,000. There is no cost to apply or participate.
To apply, visit matc.edu/gapyear. Applications are due by midnight on April 28, 2023.
---
Wisconsin's largest technical college and one of the most diverse two-year institutions in the Midwest, Milwaukee Area Technical College is a key driver of southeastern Wisconsin's economy and has provided innovative education in the region since 1912. More than 30,000 students per year attend the college's four campuses and community-based sites or learn online. MATC offers affordable and accessible education and training opportunities that empower and transform lives in the community. The college offers more than 170 academic programs; and transfer options leading to bachelor's degrees with more than 40 four-year colleges and universities. Overwhelmingly, MATC graduates build careers and businesses in southeastern Wisconsin. The college is accredited by the Higher Learning Commission.