Editor's note: Posts from the Community is the place for community announcements and event postings. If you have a community-oriented event you feel our readers would be interested in, please submit here.
No fooling, Easter's coming, which means the return of the free Easter Egg Hunt at St. Ann Center's Bucyrus Campus, 2450 W. North Ave., on Saturday, April 1.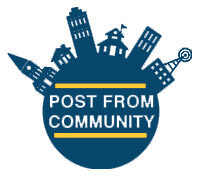 The hunt gets started at 11 a.m. sharp and continues until all eggs are gone – first come, first serve. Children 3 and younger will hunt in the Intergenerational Playgarden, the smaller, fenced-in area on the main building's east side. Children ages 4-11 will hunt in the larger area near the Indaba Band Shell to the rear of the main building.
No matter what their age, all children must be supervised in their hunt area by an adult. Families with children hunting in both locations need to bring an adult to supervise at each.
Parents may park in the center's lots; street parking is also available.
After the hunt, parents can snap photos of their children with the Easter Bunny on the bandshell stage. They can also tour the center's childcare wings and other areas – including the nature-based curriculum classroom, the large central atrium, the warm-water swimming pool, the hydroponic growing units, library and art room.
In case of heavy rain (or accumulated snow on the ground), the hunt will be moved indoors to the atrium; enter through the front door.
For more information, contact Lori Grzybowski at (414) 977-5064.