Editor's note: Posts from the Community is the place for community announcements and event postings. If you have a community-oriented event you feel our readers would be interested in, please submit here.
Learn the power of veggies and community!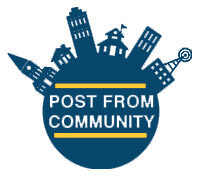 We will host our first ever "Power of Plant Based Foods" Community Cooking Class. We will teach community members about the power of plant-based foods and how to incorporate them into meals. Our experienced nutrition educators will teach you how to make plant-based meals and snacks quickly and easily.
Join us Tuesday, March 28th at 12 p.m. or 5:30 p.m. at Food For Health (2007 N. Dr. Martin Luther King Drive, Milwaukee). Classes are limited to 50 participants per session, sign up quickly to reserve your spot.
Sign Up Here: https://www.flowcode.com/page/ffhcookingclass