Editor's note: Posts from the Community is the place for community announcements and event postings. If you have a community-oriented event you feel our readers would be interested in, please submit here.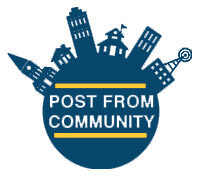 The CNS 2023 Loren Martin Hintz Travel Writing Scholarship will award $1,000 to a Milwaukee writer who submits the best essay on the theme, "If you could travel to one place you've never been, where would it be and why?"
This scholarship is an annual tribute to the award-winning career of Loren Martin Hintz, who traveled around the world capturing unique people and moments in words and photographs.
Applications open at 9 a.m. CST on April 17, 2023 at the link: https://bit.ly/cnstravelscholarship2023.
Applications open on April 17, 2023, at 9 a.m. CST and will close on May 17, 2023 at 12 p.m. CST.
In order to apply, applicants must fit all requirements:
Currently reside in Milwaukee.
17-28 years old and
Submit one 800-word essay that fits the 2023 theme.