Editor's note: Posts from the Community is the place for community announcements and event postings. If you have a community-oriented event you feel our readers would be interested in, please submit here.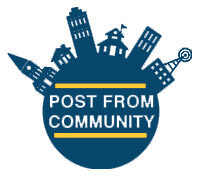 Alverno College will host its annual Community Conference on Friday, April 28, as part of the college's Teach & Learn: Alum Reunion Weekend. This year's theme is "Building a Stronger Milwaukee," and participants will explore the challenges facing the city and potential solutions in regards to safety, education and community development. The conference will be held in-person with limited virtual options.
The event will begin with a keynote panel featuring three highly regarded community leaders. Panelists include:
JoAnna Bautch '17, executive director, VIA Community Development Corporation
Dynasty Ceasar, senior organizer, Redress Movement
Derek Mosley, JD, Lubar Center Director, Marquette University Law School
The panel will be co-moderated by James Causey, an award-winning journalist and columnist for the Milwaukee Journal Sentinel who has spent more than 30 years generating community conversations on urban youth, mental health, employment, housing and incarceration; and Mei Ling Hansen, an Alverno College Doherty Scholar who is majoring in psychology with a minor in biology, and who is active on campus working as a peer leader, peer tutor and greenhouse lab assistant.
The annual day of learning, which provides an opportunity for the extended Alverno community to share research, new initiatives and best practices, includes workshops, discussions and creative activities. Twelve breakout sessions will be offered on a variety of topics including affordable housing, urban agriculture, professional mentoring, non-binary and transgender rights, racial equity and more.
For more information about the 2023 Alverno Community Conference or to register, visit https://www.alverno.edu/community-conference#. Additional questions can be directed to the Alverno Assessment and Outreach Center at 414-382-6020 or alverno.outreach@alverno.edu.
The event is sponsored by the Menard Center for the Study of Institutions and Innovation and the Dr. Mary Ann Schwartz & Dr. Richard Brewer Speaker Series.
About Alverno College
Founded in 1887 by the School Sisters of St. Francis, Alverno College promotes the academic, personal and professional development of its students in a collaborative and inclusive environment. Undergraduate programs for women are offered in more than 60 areas of study, and graduate programs in education, nursing, community psychology, school psychology, music therapy, music and liturgy, and business are open to women and men.
A leader in higher education innovation, Alverno has earned international accolades for its highly effective ability-based, assessment-as-learning approach to education, which emphasizes hands-on experience and develops in-demand skills. The college, Wisconsin's first Hispanic-Serving Institution, ranks among the top schools in the Midwest for its commitment to undergraduate teaching and innovation by U.S. News & World Report. For two years, The Wall Street Journal/Times Higher Education named Alverno the country's most inspiring college.
Based in Milwaukee, Wis., Alverno College is a four-year independent, Catholic, liberal arts college.