Editor's note: Posts from the Community is the place for community announcements and event postings. If you have a community-oriented event you feel our readers would be interested in, please submit here.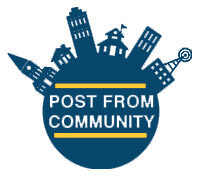 YOU'RE INVITED! We are pleased to invite you to a Meet & Greet event on April 22, 1- 3 p.m., at Milwaukee Public Library Atkinson Branch, hosted by UBUNTU in partnership with University of Wisconsin-Madison's researchers, Mike, Lillie, and Todd. They have recently been awarded a National Science Foundation (NSF) federal grant to partner with Black Wisconsin Communities to understand how we all talk about issues that involve science.
Their research has focused on health communication in Black communities and communication about scientific issues. We believe that their work is important, and we are excited to support them in this effort.
Lunch from Uppa Yard will be provided, and we will have time for networking and informal conversation.
The purpose of this event is for you to get to know Mike, Lillie, and Todd, and for them to get to know you. They want to understand your perspectives and needs as it relates to science information, and talk with you about how their work could benefit you and the Black communities of Wisconsin.
We hope that you will join us at this event to start getting to know each other and to help us understand how to make participation meaningful for everyone who may choose to help us in this important effort.