Editor's note: Posts from the Community is the place for community announcements and event postings. If you have a community-oriented event you feel our readers would be interested in, please submit here.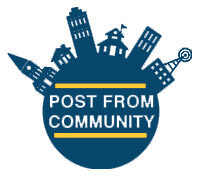 UrbanReviewsOnline.com presents the 15th Annual Great Midwest Book Fest.
The Great Midwest Book Fest will be held on Saturday, June 17, 2023 from 1 – 4 p.m. at Xchange Event & Creative Space 3334 N. Holton Street, Milwaukee, WI.
Featuring Essence Magazine bestselling author LaJill Hunt, USA Today bestselling author Naleighna Kai. Also featuring London St. Charles, Jeffery Roshell, Tony Lindsay, Olivia Shaw Reel, Eugene Pitchford, Patricia Balentine, R.L. Wilson, K.C. Taylor, Dionne Grayson, and Anthony Alston.
There will be 12 African American authors selling their own books.
The first hour will be dedicated to author introductions. Each author will get five minutes to either read an excerpt of their book or to tell attendees more about themselves or their books. This will be followed by a 10-15 minute Q&A session with the attendees.
---
****SWAG BAGS : Buy 1 book from a book event author you get a SWAG bag with 1 free book.
Buy 2 books from 2 different book event authors you get a SWAG bag with 2 free books.
Buy 3 books from 3 different book event authors you get a SWAG bag with 3 free books. ***