Editor's note: Posts from the Community is the place for community announcements and event postings. If you have a community-oriented event you feel our readers would be interested in, please submit here.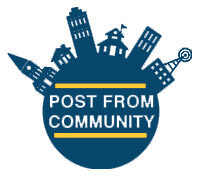 BAYSHORE is excited to bring our guests the 3rd annual BAYSHORE Spring Makers Market presented by Welcome to Glendale on May 20-21 in partnership with Amdur Productions. The festival is free and will feature live music, food trucks, entertainment, and more than 75 artists, artisans and makers with selections from art to food, clothing to lotions, stationary to furniture, and candles to home decor.
STAY & PLAY: Reserve Your Glendale, WI Hotel Here!
BAYSHORE Spring Makers Market hours, food and entertainment
Saturday, May 20, 10 a.m. – 5 p.m.
Hey Julie (Classic Country & Americana) – 10 a.m. – 1:15 p.m.
Alyssia Dominguez (Country & Pop) – 1:45 – 5 p.m.
Food Trucks & Vendors: Rose Mob Grill, Tots on the Street, Nadi Plates, Kona Ice, Kilwins, Tiffany's Dessert Bar, FreshFin Poke
Sunday, May 21, 11 a.m. – 5 p.m.
The Beautiful Collide (Pop & Rock) – 11 a.m. – 1:45 p.m.
Keshena Armon (R&B, Soul & Pop) – 2:15 – 5 p.m.
Food Trucks & Vendors: Shorty's Grilled Cheese, Tots on the Street, Nadi Plates, Kona Ice, El Sazon Dominicano, Kilwins, Tiffany's Dessert Bar