Editor's note: Posts from the Community is the place for community announcements and event postings. If you have a community-oriented event you feel our readers would be interested in, please submit here.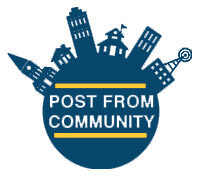 At our hospital, we are acutely aware of the dangers posed by patients losing their health insurance coverage. Aurora Sinai Medical Center proudly serves our patients in the Near West Side of Milwaukee, many of which are enrolled in Medicaid. We work hard to care for many people who have been historically underserved and to provide excellent, compassionate care.
For many of our patients, their insurance coverage can mean the difference between getting something checked out and delaying that appointment down the road. But here's the thing: The longer you put things off now, the more health issues you might have later.
When I heard that over 300,000 people in Wisconsin could lose Medicaid coverage in the coming months, I thought about those health issues and the delayed appointments. Since coming to the United States from Nigeria, I have seen the challenges placed in front of many of our patients, especially our patients of color, when it comes to finding and paying for care. I understand having to overcome roadblocks to health care and want to make sure our patients can find the care they need when they need it.
Over the course of the pandemic, Medicaid coverage was renewed automatically. Now, you may have to prove you still qualify in order to keep your benefits. Each month, thousands of Wisconsin residents will receive letters from the state.
Losing benefits can make it more difficult or more expensive to keep getting that routine care that you need to stay healthy. You don't want to put off getting that care. That is why my next words are so important. For people enrolled in Medicaid: If you get a packet from the state, make sure you take action. Submit your renewal form immediately after you receive it. Also, feel free to call our Aurora Health Care helpline at 1-800-326-2250 if you need more help. If you wish to keep your same providers, make sure to ask who is in network for the plan you choose, if you must switch. The state, our teams and other partners are all hard at work to ensure our patients have access to the coverage they need—and if you're no longer eligible for Medicaid, there are other options that can help, including the Affordable Care Act Marketplace.
I want to make sure we can keep seeing our patients when they need care, and so do my teammates.
So, here's your gentle reminder. Make sure your Medicaid benefits aren't interrupted by watching for a letter from the state. If you have concerns, talk to your doctor – we are happy to help or point you in the direction of additional resources. We're in this together.