Editor's note: Posts from the Community is the place for community announcements and event postings. If you have a community-oriented event you feel our readers would be interested in, please submit here.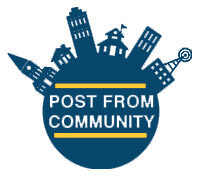 Members of the El Bethel/Wisconsin African American Tobacco Prevention Network FACT group, part of Wisconsin's youth-led tobacco prevention movement, traveled to Washington D.C. recently to participate in a series of activities related to No Menthol Sunday.
No Menthol Sunday, a national day of observance organized by The Center for Black Health and Equity, is a time for youths, faith leaders and others, to raise awareness about the impact of menthol and other flavored tobacco on health.
An estimated 3.1 million youths reported using a tobacco product within the past 30 days,
according to the National Youth Tobacco Survey. The most common product was flavored
e-cigarettes.
While in D.C. the youth attended a conference organized by Mobilizing Against Tobacco
Lies, which culminated in a rally at the location of Altria's annual stakeholder meeting.
Altria, formerly known as Philip Morris Companies, is one of the world's largest tobacco
producers and marketers.
Other activities included meetings with the offices of Congresswoman Gwen Moore and
Senator Tammy Baldwin, a visit to the National Museum of African American History and
Culture and a press conference at the Metropolitan AME Church. To learn more about FACT
or become a member visit Factmovement.org.