Editor's note: Posts from the Community is the place for community announcements and event postings. If you have a community-oriented event you feel our readers would be interested in, please submit here.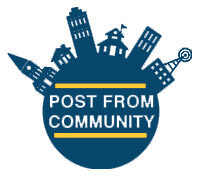 Popular local musicians will be featured during four free Wednesday concerts in July and August at the 24th Annual Concerts in the Park, sponsored by Ascension St. Joseph. It promises to be another outstanding season for families and music lovers to enjoy.
Help us celebrate more than 140 years of service to the community by attending our first summer concert on July 13 at 5:30 p.m.
When: Wednesdays from 5:30 – 7:30 p.m.
Where: Sr. Jeanne Gengler Park, 5000 W. Burleigh St. (Across from Ascension St. Joseph)
The 2022 summer lineup:
July 13: Christopher's Project – R & B Smooth Jazz (Featuring: Ascension Wisconsin's Dr. O' Rell Williams)
July 27: Quintessence Classic – Classic R & B, Dance Tunes, Jazz
Aug. 10: Vincent Van Great – Hip-Hop, Funk, Contemporary R & B
Aug. 24: Gospel Ensemble – Male Gospel Ensemble
Free health screenings available for diabetes and high blood pressure.
Free parking is available in the Ascension St. Joseph parking structure. Participants are asked to bring their own seating.
Food: Food trucks, FREE ice cream and fruit smoothies will be available.
Farmer's Market: Fresh produce for sale from the Mount Calvary Lutheran Church and Ascension Wisconsin Urban Garden.
Fun activities and games for children.
Performances may be canceled due to inclement weather. Rain dates are not rescheduled. Ascension St. Joseph gratefully thanks the Ascension Wisconsin Foundation for its support.
For more information visit: Concerts In The Park