Editor's note: Posts from the Community is the place for community announcements and event postings. If you have a community-oriented event you feel our readers would be interested in, please submit here.
Menomonee Valley
Thursday, August 11, 2022
5 p.m. – 6 p.m.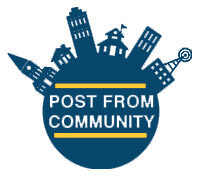 (For families) Spend an evening getting your hands dirty in the raised-bed gardens at Menomonee Valley. With a green thumb guide from the UEC, you'll learn about garden bed care, help tend the gardens, and enjoy some of the summer gifts from the gardens themselves. Learn the skills to tend your own container garden in the future. 
Free – $5. See website.
For questions about this program, please contact Augie Rodenbeck at arodenbeck@urbanecologycenter.org.
Registration is required for this event and will close 24 hours prior to event start time.