Editor's note: Posts from the Community is the place for community announcements and event postings. If you have a community-oriented event you feel our readers would be interested in, please submit here.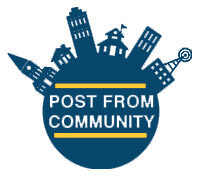 Continuing its commitment to empowering the next generation of diverse leaders and investing in emerging technologies, Molson Coors is expanding its partnership with Inner-City Computer Stars (i.c.stars) to reach multiple cities in one cycle. For the first time ever, the program took on a regional approach to solicit unique ideas for a new innovation space in the Molson Coors' Chicago and Milwaukee corporate offices. Earlier this month, i.c.stars alumni in Chicago and Milwaukee competed in small groups to present their winning idea which all embraced cutting-edge technologies. The winning team was announced on July 15 and included alumni students Angel Delgado and Khalil Hall.
"Molson Coors was pleased to provide an opportunity to the remarkable i.c.stars alumni to make a highly visible and lasting impact on our corporate offices," said Darrin Vohs, global chief information officer for Molson Coors. "We are proud to partner with i.c.stars in support of their efforts to develop future leaders and create a diverse tech industry. By investing in these young people and providing them with a robust technological training program at no cost, i.c.stars is helping them to transform their futures – and are also furthering the development of a workforce skilled in information technology."
The winning team presented a range of creative ideas to elevate the company's future vision of operating a dedicated, interactive and state-of-the-art space that includes innovation resources and programming to spur the recognition and growth of emerging tech. Their insightful recommendations involved unique amenities to facilitate ideation, collaboration and networking.
Molson Coors has been partnering with i.c.stars since 2020 to identify, train and hire young adults who demonstrate extraordinary potential for success and impact in their communities. Upon completion of a robust 16-week training program, Molson Coors, along with other i.c.stars' corporate partners, provides i.c.stars program graduates with on-the-job experience, mentorship and professional networks needed to jumpstart their careers in technology. Molson Coors has hired five graduates of the program into IT roles.
"The Molson Coors relationship is a valued partnership that has been successful due to an alignment of goals and passion for seeing our communities thrive and flourish," said Blanca Gonzales, executive director of i.c.stars Milwaukee. "We are proud to expand our partnership with Molson Coors to support the next generation of tech leaders."
The program, which first started in Chicago more than 20 years ago, is free and provides a weekly stipend and laptop to participants. Since the program was brought to Milwaukee in 2018, it has trained nearly 200 individuals and is currently training its tenth cohorts.
In addition to partnering with i.c.stars, Molson Coors invests in emerging technologies and ongoing tech initiatives to better its practices, develop innovative solutions and lift the communities it serves. For more information on Molson Coors, visit www.molsoncoors.com.
About Molson Coors
For more than two centuries, Molson Coors has been brewing beverages that unite people to celebrate all life's moments. From Coors Light, Miller Lite, Molson Canadian, Carling, and Staropramen to Coors Banquet, Blue Moon Belgian White, Blue Moon LightSky, Vizzy, Leinenkugel's Summer Shandy, Creemore Springs, Hop Valley and more, Molson Coors produces many beloved and iconic beer brands. While the company's history is rooted in beer, Molson Coors offers a modern portfolio that expands beyond the beer aisle as well. Our ESG strategy is focused on People and Planet with a strong commitment to raising industry standards and leaving a positive imprint on our employees, consumers, communities and the environment. To learn more about Molson Coors Beverage Company, visit molsoncoors.com, MolsonCoorsOurImprint.com or on Twitter through @MolsonCoors.
About i.c.stars
Inner-City Computer Stars (i.c.stars) is an educational and workforce development organization offering technology training, leadership development, and career readiness support to inner-city young adults. The curriculum aligns with workforce projections, leading to credentials that employers value. It also helps companies fill the growing number of tech positions while addressing the need for greater diversity and inclusion in the tech sector. i.c.stars nurtures leaders who drive change in their neighborhoods, support the economy, and build stronger communities. Learn more at icstars.org.
###