Editor's note: Posts from the Community is the place for community announcements and event postings. If you have a community-oriented event you feel our readers would be interested in, please submit here.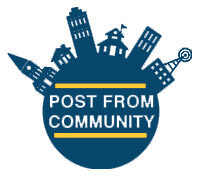 Saturdays, 9 a.m. – 11 a.m.
Washington Park
(For everyone) Let's treat our Saturdays like none other! Every Saturday starting August 6th from 9 a.m.-11 a.m., join us for the Washington Park Health & Wellness Fitness Series. You can enjoy workouts that include meditation, kick-boxing, Jujitsu, Zumba, Yoga, stretching and flexibility, fitness boot camps, walking, meditation, walking, healthy resources, and biking. A healthier community is a stronger community. Together, we can build a better mind and body!

Sep. 3 — Zumba
Sep. 10 — Certified Nordic Walking
Sep. 17 — Jujitsu and Kickboxing
Sep. 24 — Surprise Program!
This is a free event. 
For any additional questions about this program, please contact Terry Evans at tevans@urbanecologycenter.org.
Registration is NOT required for this event.