Editor's note: Posts from the Community is the place for community announcements and event postings. If you have a community-oriented event you feel our readers would be interested in, please submit here.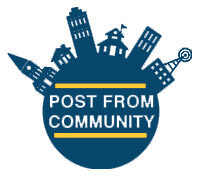 Overview: Data You Can Use (DYCU) seeks applications for the Data Dream Award. Winners will realize their "data dream" through the professional services of DYCU and expertise of our partners. Milwaukee-area nonprofits will be selected through a competitive process and awarded at Data Day on October 19, 2022.
What is a Data Dream? Have you ever wished your organization had more information or data about your work or the people you serve? A Data Dream is an opportunity for an organization to move beyond limitations created by a lack of information, limited capacity to interpret data already collected, or a combination of both. Applicants share what would be different if their nonprofit had access to more information or data —how their planning, service provision, results, or funding might be improved with access to assistance in securing, analyzing, visualizing or presenting data. Data You Can Use staff, in partnership with students from UWM Marquette, and Northwestern Mutual data scientists, works over the next 3-9 months to help bring your data dream to life.
Finalists are selected prior to Data Day, and are invited to a competitive in-person pitch presentation at Data Day on October 19, 2022. Following a five-minute presentation to the full audience, including judges, the Data Dream winners will be announced at the conclusion of Data Day. This year, four Data Dream winners will be selected. ***Click here to apply now!***
What is Data Day? Data Day is an annual event, hosted by Data You Can Use, which provides an opportunity for leaders from neighborhoods, nonprofits, universities, the public sector, and beyond to better understand what data are available, the implications of data on community revitalization, and how to increase connections between research and practice. Data Day 2022 will be held on October 19th, and this year's theme is "Our Neighborhoods, Our Data." Registration coming soon!
Sponsors and Past Winners: Previous sponsors include the Zilber Family Foundation, the Northwestern Mutual Foundation, The Northwestern Mutual Data Science Institute, the Greater Milwaukee Foundation, and the Siebert Lutheran Foundation. Past winners of the Data Dream Award include Southside Organizing Center (SOC), Riverworks Development Corporation, United Community Center (UCC), Jobswork MKE, Lead2Change, Revitalize Milwaukee, Core el Centro, ACTS Housing, and Walnut Way. Winners describe the assistance they receive as "transformational" — providing information, insight and action-oriented direction in their use of data.
Data Dream Questions? Contact Victor Amaya, Executive Director of Data You Can Use, at victor@datayoucanuse.org
Thank you for helping to spread the word!
The DYCU Team
Data You Can Use (DYCU) connects people who need data to people who have data and assists in accessing, analyzing, translating, interpreting and presenting data. DYCU subscribes to the principles of the Urban Institute's National Neighborhood Indicators Partnership to democratize data. www.datayoucanuse.org