Editor's note: Posts from the Community is the place for community announcements and event postings. If you have a community-oriented event you feel our readers would be interested in, please submit here.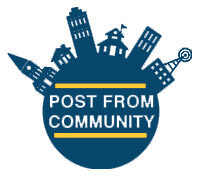 Saturday, October 22, 2022
1 p.m. – 3 p.m.
Washington Park
(For families) Nature makes its own music! Join us as we explore the sounds around us in Washington Park. We'll play a sound match up game, make it rain, listen to various animal calls, and tune into our own rhythm with an instrument circle. Children must be accompanied by an adult- everyone is encouraged to participate.
Free – $7. See website.
For questions about this program, please contact Registrar, Augie Rodenbeck, at arodenbeck@urbanecologycenter.org or call (414) 626-8518.
Registration is required for this event and will close 24 hours prior to event start time.