Editor's note: Posts from the Community is the place for community announcements and event postings. If you have a community-oriented event you feel our readers would be interested in, please submit here.
We invite everyone to join the MacCanon Brown Homeless Sanctuary in celebrating being one of six Wisconsin nonprofits selected for a  Community Thrives grant from the Gannett Foundation.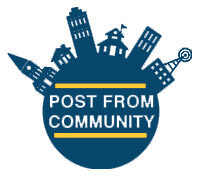 The organization was among 60 nonprofits that shared their ideas to improve Wisconsin.
"To be chosen as one of the six recipients, and to receive this grant of $25,000 unquestionably helps us deepen our impact," says Sister MacCanon Brown, CEO of MacCanon Brown Homeless Sanctuary. "It encourages us as we provide crucial support to people whose homeless and at risk lives are filled with crisis, scarcity, tragedy and loss of potential. This is a moment of joy to be shared with our outreach participants, our dedicated staff and volunteers and all the people who believe in our life-giving work."
The Wisconsin nonprofits received a combined $235,000 worth of grants through A Community Thrives, an annual grant-making and crowdfunding program from the USA Today Network and the Gannett Foundation. Nationally, the initiative raised 3.1 million in 2022 to support local organizations that alleviate hardships residents face on a daily basis.
---
You can donate to the MacCanon Brown Homeless Sanctuary by clicking here.
In case you missed it: 'There are no throwaway people': Sister MacCanon Brown and her mission to serve homeless residents