Editor's note: Posts from the Community is the place for community announcements and event postings. If you have a community-oriented event you feel our readers would be interested in, please submit here.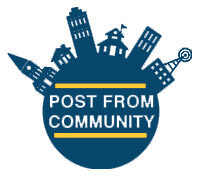 Wednesday, December 14, 2022
4 p.m. – 6 p.m.
Riverside Park 

(For everyone) Have a chance to mingle with fellow mycology enthusiasts before settling in for a 2 hour compilation of fungi-themed films with submissions from people across 10 different countries! See the lineup here: https://www.fungifilmfest.com/2022-program.
This annual Fungi Film Fest is organized by Peter McCoy, author of the book Radical Mycology and founder of Mycologos. This is the only film festival dedicated to the beauty, weirdness, and human influences of mushrooms, lichens, and micro fungi. Welcome to everyone with all levels of mycological and film/arts knowledge.
Free with $15 suggested donation.
For any additional questions about this program, please contact Neighborhood Engagement Assistant, Tyler Vinca, at tvinca@urbanecologycenter.org.
Registration is not required for this event.