Editor's note: Posts from the Community is the place for community announcements and event postings. If you have a community-oriented event you feel our readers would be interested in, please submit here.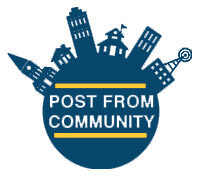 Christine Holmes, President and CEO, since 2008 has been a key figure in the Milwaukee social services sector, advocating for early intervention for young children and their families. She led Penfield Children's Center for more than a decade, achieving several key milestones including: securing the first multi-year Kohl's grant, 2013 Woman of Influence recipient, 2013 Harvard Business School Club of WI scholarship recipient, opening Penfield Montessori Academy and creating the Penfield Diversity, Equity and Inclusion Plan.
Prior to Penfield, Holmes spent 14 years with Children's Hospital and Health System as Director of Community Ventures and Advocacy, where she provided oversight for the development of community social service initiatives. On the national level, she previously worked as Public Relations Director for the Alliance for Families and Children and Prevent Child Abuse America.
Holmes's community engagements include:
National Birth – 5 Peer Advocate Roundtable
Bureau of Milwaukee Child Welfare Partnership Council
Wisconsin Alliance for Infant Mental Health
Wisconsin Early Learning Coalition
The United Way Teen Pregnancy Prevention Oversight